News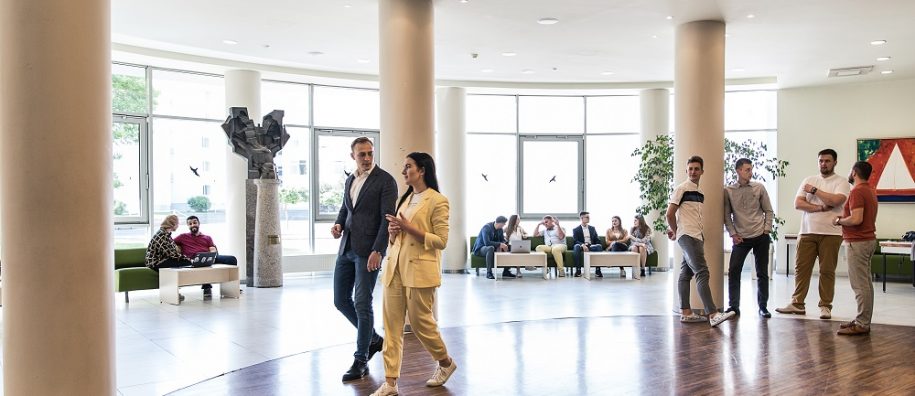 22 January, 2021
Pandemic Adjusting Student Plans: Many Change Studies' Subject
Faculty of Public Governance and Business
Studies
Community
Alumni
Law School
The global pandemic is changing the labor market quite a bit. At the same time, it is forcing many students to rethink their field of study and look for new opportunities to expand their competencies. Already in the autumn, some higher education institutions received twice as much interest in additional studies, which provide an opportunity to change their professional direction faster.
College Students Can Pursue Further Degrees
Mykolas Romeris University (MRU) announced that there were almost double the number of students applying to additional studies in the autumn of 2020,  (52%) compared to last year. Law, social work and public administration were among the most popular fields. Those who were changing professions, usually pursue a Master's degree after additional studies and thus increase the opportunity to earn more.
According to data from the Government's Center for Strategic Analysis, a year after completing Master's Degree studies, as many as 68 percent of MRU graduates work in highly-qualified jobs. The average salary reaches € 1,583. According to MRU representative Jurga Strimaitienė, currently it is easier to achieve the desired qualification and job not only for university students, but also for college senior students or graduates from college. They can take advantage of additional study opportunities.
Complementary - additional studies are primarily intended for persons whose higher education does not coincide with the sought higher degree's studies area. The complementary studies allow graduates the opportunity to change direction and choose Master's Degree studies from a wider range of programmes.
"After choosing additional studies, students attend lectures as auditers and amass credits for missing subjects. For example, after graduating in communication sciences, a person can choose additional study programs in education, social work, public administration, business, environment or even law. Then, it's possible later to apply for Master's Degree studies in the same aforementioned fields. This is a relatively new opportunity offered by the University, but students soon appreciated its benefits," said the MRU spokeswoman.
Lectures Adapted for Employees - Working Students
As one of the most attractive features of such studies Strimaitienė points out the flexible lecture schedule. Often lectures are held on Friday evenings and Saturdays. Therefore, they are freely chosen by people who are studying or working. For those who are unable to come to the University, studies are organized remotely - the latter is also applicable in the event of a pandemic.
"We observe the tendency that additional studies in the field of law are mostly chosen by persons who have completed Bachelor's Degree studies in another field. And graduates of Vilnius College and the College of Social Sciences are the most likely to apply for additional studies in public administration. Perhaps the current pandemic will adjust the choices and we will see a different situation in the spring semester, she said. But we encourage everyone who wants not to miss this opportunity and to try such studies and motivatedly pursue their dreams of studying at a university," said the MRU representative.
January 26th is the deadline to apply for admission to additional studies' programmes for the spring semester.