News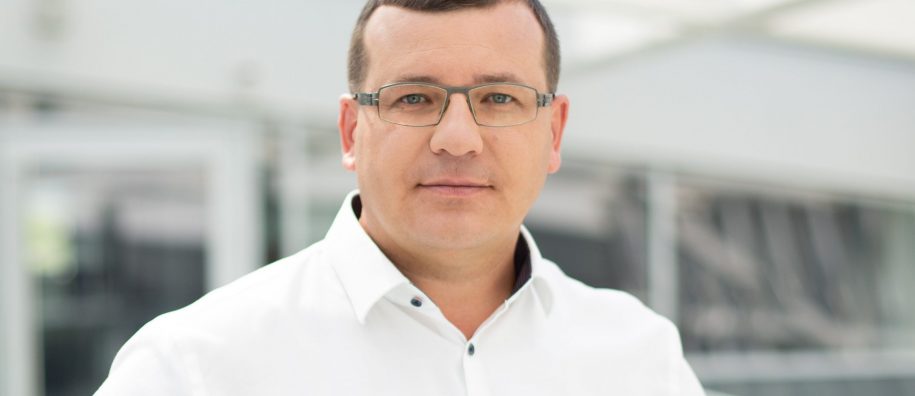 8 November, 2021
One of the Country's Best Risk Management and Cyber Security Experts – Edvinas Kerza to Lecture at MRU
University
Studies
Events
Lecture
Edvinas Kerza, one of the best experts in risk management and cybersecurity, an experienced leader specializing in both national and EU and NATO security will lecture to Cyber Security Management programme students at Mykolas Romeris University.
A business resilience expert with the highest competencies in digital, cyber and enterprise security, Kerza is currently Head of Business Resilience at the international energy company, "Ignitis Grupė". He is responsible for the entire company's risk management, business continuity, prevention, compliance, information and occupational safety. He is a leader in the field of cyber security having the highest competencies in digital, cyber, company security as well as compliance, risk management and business continuity areas.
"Sharing experience is something like traffic in different directions. One the one hand, it is a unique opportunity to present the path of your experience. On the other hand, it is a possibility to get a different perspective  and in this way to grow and improve. No less important is a detailed analysis of the decisions made and the actions that follow, which is often the guarantor of growth. Lithuania has been active developer of good digital  practice in recent years, so we really have something to talk about and discuss," said Kerza. 
Kerza has worked in a variety of positions. Most recently he was Vice-minister in the Ministry of National Defence and was the highest official in charge of cyber security in the entire country. During his tenure, the safety of the country's cyber security began to change. Lithuania in the international ITU Cyber Security Index rose from 57th to 4th place in a period of 3 years. Kerza also ensured the security for the country's safety in cyber security and for  a safe network, which unites the most important and the most critical organizations for Lithuania. During Lithuania's Presidency of the European Union, Kerza ensured the security of information technologies, systems preparation and represented Lithuania in related work groups.
Edvinas Kerza is one of the most important initiators of cyber security changes in Lithuania - he successfully managed consolidation of the state's information technology resources and reorganized the secure communication network.  At his initiative, international rapid cyber response teams have been set up - one of the most important EU-wide initiatives to strengthen cyber security in recent years.
For his merits to the service, Kerza was awarded the Commemorative Badge of the President of the Republic of Lithuania.