News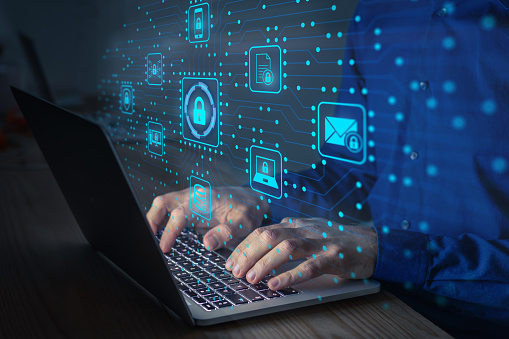 8 February, 2022
On Safer Internet Day – Australia & LT Cyber Security Network (ALCRN) Established
University
Faculty of Public Governance and Business
Events
Conference
Partnership
Feb. 8th, 2022, Safer Internet Day, the Australian Lithuanian Cyber Research Network (ALCRN) was established uniting efforts with qualified cyber security experts from Australia's Royal Melbourne Institute of Technology (RMIT) and MRU. 
Due to the pandemic, last year in the field of cyber security, there have been challenges in this area. In order to overcome major thereats to cyber security and hybrid attacks, the mobilization of international researchers is necessary.  The Center for Cyber Security Research and Innovation at RMIT along with Mykolas Romeris University's (MRU) Faculty of Public Governance and Business has established ALCRN.
A United Effort Will Help Combat Russian and Chinese Hybrid Attacks 
At the opening of ALCRN, Prof. Matthew Warren, Director of the RMIT Centre of Cyber Security Research and Innovation (ALCRN joint director) said he hopes that the MRU and RMIT created network will help pool resources, knowledge and provide a possibility to investigate hybrid threats and evaluate their influence on Lithuania's and Australia's society and institutions.  Prof. Warren is the esteemed cyber security safety and computer ethics researcher and practitioner in Australia. His research articles are published in prestigious  cyber security publications. His expert opinion is sought out and valued in the areas of cyber security safety, cyber security management and safety risk analysis especially as relating to important infrastructure safety and human safety and cyber security innovations in these areas. 
MRU Public Governance and Business Faculty Dean Prof. Darius Štitilis (ALCRN joint director) said during the event that cyber security safety is considered a part of national safety. Despite this, Lithuania is among the top 10 countries in the International Telecommunication Union's (ITU) global cyber safety rating and it is necessary to continue to implement research and create strategies. 
"We see a huge potential in the area of cooperation between Lithuania and Australia," Dean Prof. Štitilis added.
MRU Rector Prof. Inga Žalėnienė gave the opening address at the ALCRN opening event. Lithuania's Foreign Affairs Minister Gabrielius Landsbergis participated remotely in the event as well. Other Lithuanian government representatives participating included Lithuania's Ministry of National Defence Vice-Minister Margiris Abukevičius. In addition, "Infobalt" Assn Head Mindaugas Ubartas took part in the business panel discussion along with BCCS Cluster representative and "Critical Security" Head Miroslav Lučinskij.
Huge Need for Specialists
According to the National Cyber Security Center's data, last year the number of cyber security incidents increased by 25%. Incidents relating to the spread of maelware and other threatening programmes to computers were up 49%. Last year there were 7 hybrid attacks noted and in December - one of the largest, when there were break-ins to 24 public sector internet websites and fake news items published. With the increase in hybrid and other attacks, there is an ever-increasing need for qualified specialists.
This need for cyber security safety specialists, who have a higher education, is evident not only in Lithuania, but also in the international sphere. MRU for the last several years has implemented the Cybersecurity Safety Management studies programme, which was created to fill this need and prepare highly-qualified specialists. These individuals would be able to understand, create and manage contemporary informational technology environments and human resources and ensure cyber security safety and safety of data. This Master's Degree studies programme is oriented towards the prevention of cyber security break-ins, and towards making proper decisions to organize activities and their coordination. Academics present lectures. They have huge experience in this field and are hands-on experts working in the business or public sector's cyber security area.
ALCRN seeks to unite cyber security safety, FinTech and other innovation researchers, to cooperate and implement qualitative research. It undertakes partnerships and seeks joint initiatives with social partners to encourage expansion of the studies and research infrastructure. In addition, it will encourage participation in national and international research programmes.