News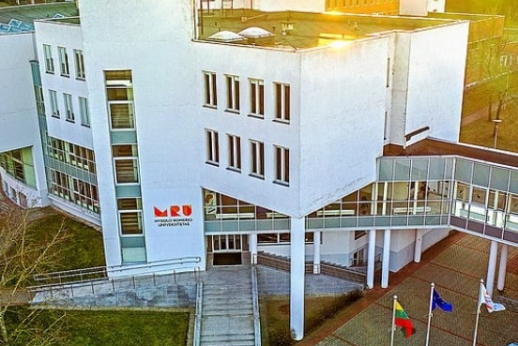 1 April, 2022
New Law Studies Opportunities for Ukrainian Students & Lecturers
International Students
Announcements
Law School
University
Studies
Mykolas Romeris University  (MRU), expressing its support for the Ukrainian people in the face of Russian aggression, has developed humanitarian, academic and other support measures for Ukrainians studying at the University as well as partners in Ukraine. MRU offers free studies to all students from Ukraine and offers them the opportunity to pursue higher education in a safe environment. Students can take advantage of additional scholarships and free accommodation. MRU is ready to share available university resources, as well as mobilize voluntary assistance from staff and students. In addition, the University has initiated international support from the academic community for Ukraine.
At present, MRU has received 90 applications for the transfer of Ukrainian students to Lithuania for studies, as well as more than 10 applications from lecturers to work in a safe environment. Several lecturers and researchers have already begun work at the MRU School of Law in March. 
Students are offered several possibilities for continuing studies at MRU. First of all, the choice of various MRU study subjects so that studies do not stop in Ukraine during the war. Students will later be able to receive credit for their courses at their universities in Ukraine. MRU's Law School offers more than 40 law subjects in English. MRU supports the aims of our Ukrainian partner universities to resume lectures online from April. Therefore, it is very important that Lithuanian universities do not take away Ukrainian students from their home universities, but cooperate with the universities of students' in Ukraine.
MRU's Law School also offers students studies in existing Master of Laws programmes in English. There are currently 8 such programmes. From September for the first time there will be a Bachelor's Degree programme offerred for the first time in Lithuania, "Law and Global Security." Ukrainian students can now apply to study in this programme. MRU currently has more than 70 law students from Ukraine and seven doctoral students.
Since 2014, MRU's Law School has been the only Lithuanian higher education institution training lawyers  - implementing a joint diploma or double diploma in Law Master's programmes with Ukrainian universities. The programmes are implemented jointly with Kyiv Taras Shevchenko University, Yaroslav the Wise University in Kharkiv and Ivan Franko University in Lviv.
In order to develop and strengthen cooperation with Ukrainian universities, MRU in 2018 established the Baltic-Ukrainian Studies, Research and Innovation Center. The activities of this Center contribute to Ukraine's euro-integration processes, foster academic and lecturers' exchanges, research. The Center operates as a platform for cooperation in project activities, and exchange of experience and knowledge with Ukrainian partners. With the beginning of Russian military aggression against Ukraine in February, the Center coordinates the academic community's needs in Lithuania and operates as a contact center.
For almost a decade MRU has implemented joint programmes and fosters partnerships with 26 Ukrainian universities.