News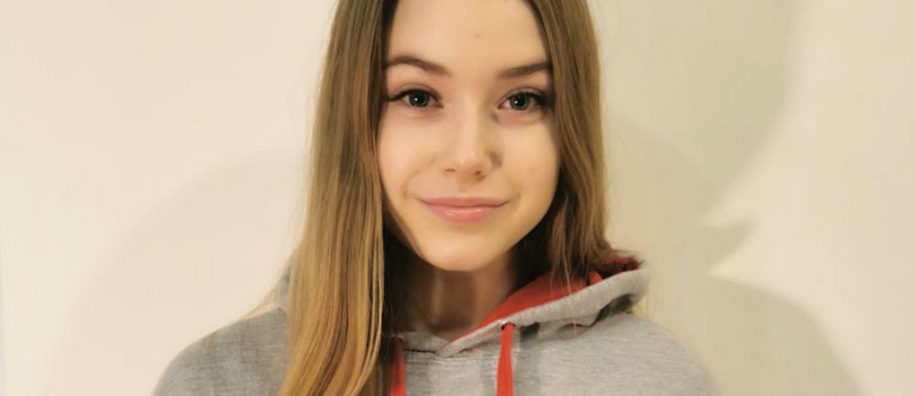 18 February, 2021
New MRU Student Body President: Athletic, Communicative, Energetic
Faculty of Human and Social Studies
Community
From the beginning of February, MRU 2nd year student Lineta Ragažinskaitė is Mykolas Romeris University's (MRU) new Student Body President (MRUSA). A student in the Faculty of Human and Social Studies' Communication Institute,  she is studying Digital Marketing. Unafraid of challenges, she loves to dance, play volleyball and is known to be communicative, energetic and athletic.
Ragažinskaitė said she always liked to be among people and to help others. Organising student activities is close to her heart. She has been participating in extracurricular activities from her first days as a student at MRU. During the summer of 2020 she was elected the Culture Committee Vice-chairman. Later she decided to put herself forth as a candidate for Student Body President.
"These are the most responsible duties in MRUSA," she said. I thought long and hard about whether I would be able to successfully assume these duties. I will tell you honestly that I was really afraid. But the most important task right now - is uniting all MRUSA members and team work. It is my duty as President to take care of each member of the organisation and to work for all of them. Because we are representatives of the Student Body, we must represent students, solve problems that arise quickly and improve the quality of studies. Our primary responsibility and ultimate challenge is to pursue these goals through communication and collaboration with MRU administration and staff. I am currently working to get to know the MRU community more closely and to collaborate on joint initiatives. In performing my duties I will also use the communication knowledge acquired during my studies, communicating with company managers and finding sponsors for student initiatives and events. I just try to take advantage of every opportunity given to me and usually it leads to even more new experiences, which become wonderful memories," said the new MRUSA President.
Asked what MRUSA plans to offer to University students, she said that the main focus of MRUSA will be on solving various student problems and improving the quality of studies.
"First of all, we plan to find out the needs of students. We will conduct surveys. While distance learning is taking place, we will organise virtual meetings with famous people and professionals in their field. If the opportunity arises, we will organise traditional MRU events. We will invite all students to actively participate and contribute to MRUSA activities," she added.
In conclusion, the new MRUSA President invited MRU students to join the student organisation. She wished all to have more self-confidence, perseverance, and courage to leave one's comfort zone. And, of course, most important is not only to study, but also to be a full-fledged student!