News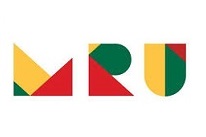 22 November, 2020
NEW: MRU-LRT Project: How Lithuania Has Changed During Last 30 Years
Events
Partnership
Announcements
From Nov. 11th, 2020, Mykolas Romeris University (MRU) along with news portal LRT.lt began a joint project, #Lietuvai 30" detailing how independent Lithuania has transformed during the last 30 years. This transformation will be evaluated and discussed from various angles with the help of MRU academics and specialists.
"Assessing the changes of the country during the last 30 years of independence - the need for scientific interpretation is especially growing. We want to help rethink and pay attention to what changes, transformations and challenges Lithuania has faced, " said project initiator MRU Communication and Marketing Centre Head Jurga Strimaitienė.
"It is also a great opportunity to talk about the future of Lithuania. With this project, #Lietuvai 30," we aim to open the doors of the University more widely to the public, to acquaint with MRU academics, their research, achievements and insights," Jurga Strimaitienė said.