News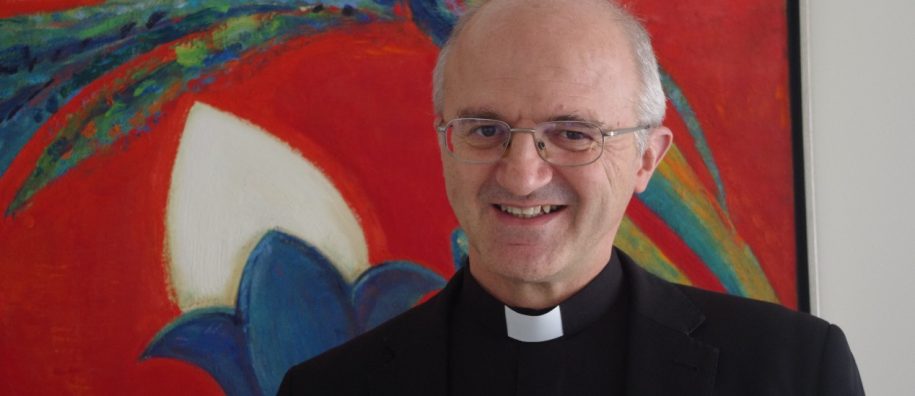 4 April, 2019
New MRU Chaplain Pich from Spain Welcomed at MRU
Studies
Community
March 4th, 2019, Mykolas Romeris University's (MRU) new chaplain, Father Petras Pich from Barcelona, Spain introduced himself to members of the community. He discussed possible future activities and encouraged students and staff to contact him with any questions.
He is one of 16 siblings and has 2 brothers who are priests. One of his brothers works in South Africa.
Father Pich served Spanish compote as an ice-breaker to members of MRU's community.
He discussed his love of sports including skiing. He said he likes it when students play the guitar during Mass and said pizza will be served after some of the communal events.
Father Pich said he enjoys working and living in Lithuania and is happy that many of the youth here have no preconceived notions, unlike in Western Europe. A polyglot, he has learned to speak fluently in Lithuanian. He surprised many of those in the audience introducing some Lithuanian slang terms into his introductory speech seeking in to draw the youth and young staff members.
He said he will be on campus Mondays, Thursdays and Fridays 10:00-13:00 hrs. and can be reached on Facebook.