News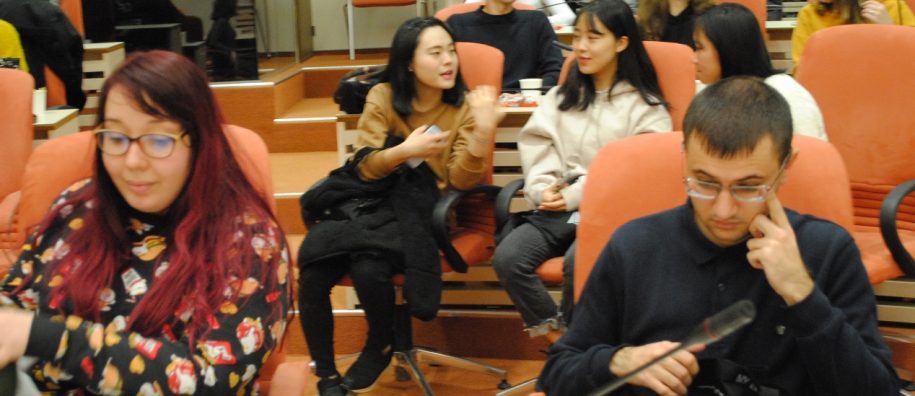 29 January, 2019
New Crop of Over 100 International, Erasmus+ Students Began Studies
University
Studies
International Students
Community
Events
From Jan. 29th, 2019, a new crop of international exchange and Erasmus+ students began Introductory Week events at Mykolas Romeris University (MRU). 
During the spring 2019 semester, MRU welcomed more than 100 new international students from over 30 countries. 
MRU's international students come from: Armenia, Austria, Azerbaijan, Bangladesh, Belarus, Bulgaria, Belgium, China, Croatia, Czech Republic, France, Ghana, Germany, Greece, India, Italy, Japan, Kenya, Korea, Netherlands, Romania, Russia, Serbia, Sakartvelo, Slovakia, Slovenia, Spain, Turkey, Ukraine and United Kingdom. 
An additional 50 international students came to MRU for a one-year period. 
During Introductory Week, students were acquainted with MRU, toured the campus and Library, and visited the castle town of Trakai. They spent the weekend in the resort town of Druskininkai, about 135 km from Vilnius. 
Students from ESN MRU Vilnius worked hard to welcome international students and mentor, as well as provide advice and information about MRU. 
Schedule of Introductory Week events 
here
.