News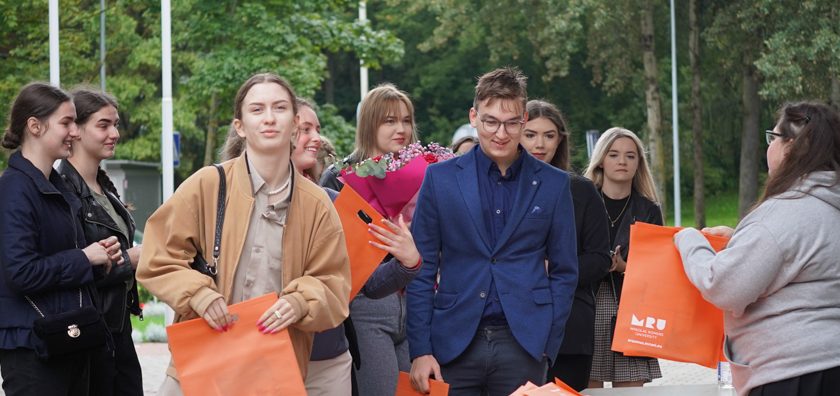 2 September, 2021
New Academic Year: Students from 58 Countries Begin Studies at MRU
Studies
International Students
Community
More than 1500 freshmen students from Lithuania and 57 other countries began studies at Mykolas Romeris University (MRU) September 1st.
An Attractive International University

According to data from Lithuania's higher education association for organizing admissions (LAMA BPO), this year 5,000 students applied to study in Bachelor's Degree programmes at MRU and 552 applicants received invitations to study here.

"We are pleased that Mykolas Romeris University is more and more visible in the international sphere," said MRU Vice-Rector for Academic Affairs Prof. Regina Valutytė. "During the application process this year, we received applications from 57 different countries. The number of international students applying increased more than 35% compared to the previous year," she said.
Strengthening international partnerships, increasing visibility of research results in the international research space, good feedback from alumni on studies at Mykolas Romeris University undoubtedly contributed to this indicator, "said Vice-Rector Prof. Valutytė.
Among the most popular Bachelor's Degree study programmes this year are: "Law and Criminalistics" and "Law". As in the previous year, Psychology also remains one of the most popular choices at MRU. The most popular Master's Degree programmes among the entrants this year are: "Leadership and Change Management", "Social Work" and "Criminal Law and Criminology". This year, MRU's average competitive score for entering state-funded and non-funded places also grew to 7.14 points (6.81 points in 2020).
Tuition Increases Didn't Scare Students
Despite an increase in the tuition fees by the Ministry of Education, Science and Sport (especially in the social sciences), the increase did not scare away applicants. There was an especially high number of applications for studies in MRU Bachelor's Degree programmes.