News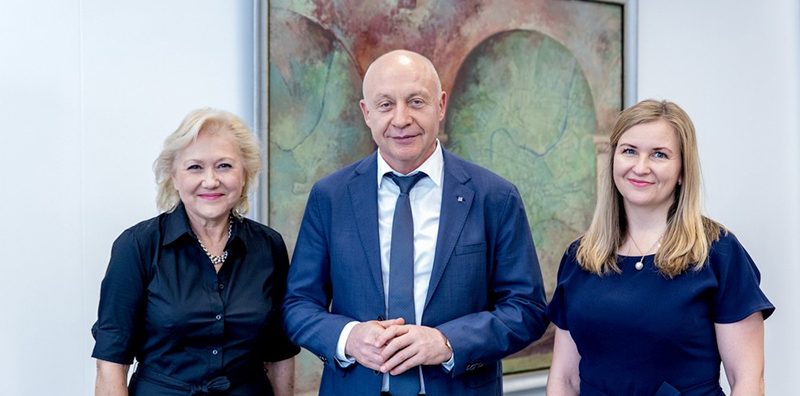 14 June, 2019
National Library & MRU to Offer Open Law Lectures in the Fall
Law School
Studies
Events
Lecture
MRU Library
After a meeting in June, the National Library and Mykolas Romeris University (MRU) representatives agreed to begin offering open law lectures from the fall. The lectures are part of a joint project, which is being implemented to foster civic spirit and provide useful legal knowledge to citizens and society at large.
MRU Law School Dean Prof. Lyra Jakulevičienė met with National Library Director Prof. Dr. Renaldas Gudauskas. They were joined by MRU Law Prof. Dr. Toma Birmontienė.
In addition, National Library representatives - Document Research Dept.Director Jolanta Budriūnienė and Communication and Marketing Dept. Director Viktorija Pukėnaite-Pigagiene attended the meeting.
It is planned that the open lectures can be open to all not only in the National Library, but also other libraries in the country.
"The National Library has a Visual Studio, so we can contribute with our resources inviting partners and the country's libraries to take part...." said National Library Director Prof. Gudauskas.
MRU Law School Dean Prof. Jakulevičienė noted the huge need for legal knowledge in society today.
"We have amassed various experiences in order to present complex legal information to society in an understandable way," said Dean Jakulevičienė.