News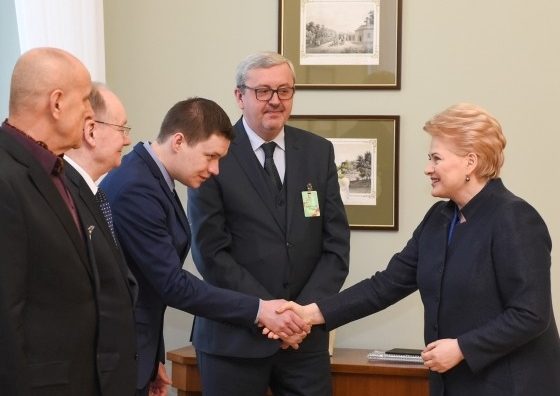 11 January, 2016
MRU's PhD School Head Puksas Met with President Grybauskaitė
Law School
Community
Events
Meeting
Jan. 11th, 2016, Mykolas Romeris University (MRU) Social Innovations Doctoral School Head Dr. Andrius Puksas, a member of the Lithuanian Radio/TV (LRT) Council, met with Lithuania's President Dalia Grybauskaitė.
Dr. Puksas, one of 12 members of the LRT Board, was delegated to the post by Grybauskaitė to sit on the Council until 2018.
At the meeting there was discussion how LRT could take part in resolution of social problems as well as fostering community spirit and fighting propaganda.
MRU Council member Česlovas Juršėnas, also a member of the LRT Council, attended the meeting with President Grybauskaitė.
Puksas in 2014 successfully defended his Law PhD at MRU titled, An Appreciable Effect on Competition and Trade Provision: The Problems of Agreements of Minor Importance."
He is a member of the SKVLAW partnership of professional attorneys.
Puksas is also active in several organizations including: Lithuania's Lawyer's Assn., Lithuania's Scientists Association, Lithuania's Young Scientists' Association and the Academic Management and Administration Association.