News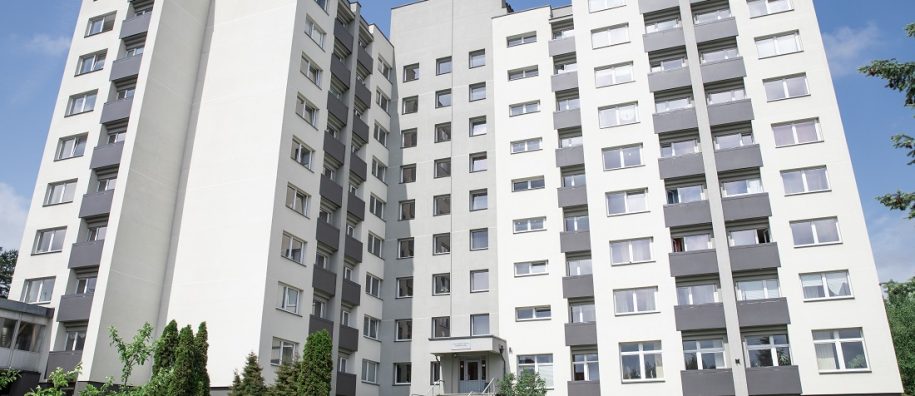 24 October, 2021
MRU Will Spend 2,5-mil Euros Renovating Student Dorms
Studies
International Students
Community
Announcements
Erasmus
Mykolas Romeris University (MRU) will significantly improve the living conditions of students in dormitories - student houses in the Vilnius Baltupiai district, Didlaukio Street. The University will invest 2.5 million Euros for upgrades and modernization of high-quality infrastructure that meets international standards.
Sustainable Investments are Planned
October 20th, 2021, MRU signed a loan agreement with the Public Investment Development Agency (VIPA), which provides funds for the renewal of higher education and vocational training infrastructure. The planned renovation will improve the living conditions of students, make the environment more comfortable, facilitate the achievement of better academic results, participate in the processes of intercultural integration and self-realization, and contribute to the formation of a healthy and sustainable lifestyle.
Applying principles of intelligent building management, this will increase the energy efficiency of buildings, and allow for use of energy resources more rationally: reduce heating costs by 10-15%, electricity and water consumption by 20%.