News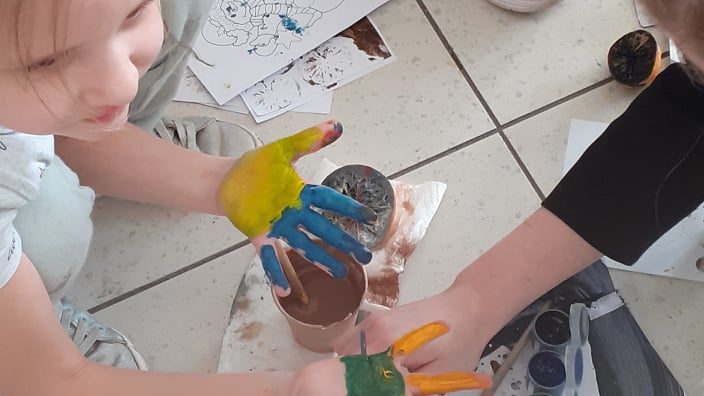 2 April, 2022
MRU Volunteer Club & MRUSA Organized Meeting with Ukrainian Mothers & Children
Community
Thursday, March 31st, 2022, Mykolas Romeris University's (MRU) Volunteer Club and the Student Body Representative Organization MRUSA organized a meeting with Ukrainian children and some of their mothers. There were about 40 children that participated in the meeting.

The children became acquainted with volunteer students from MRU, VU, Vilnius Tech and VDU. They played sports games and others, together with their mothers, drew pictures.

At the end, refreshments and cookies were served in the University's inner courtyard. They also had the opportunity to create a huge mosaic together where they were able in the squares to "draw their dreams" with pieces of chalk.

Before the end of the meeting, participants posed for a photo and danced several dances together. When posing for the photo, they all shouted, "Slava Ukraini!"

It is hoped that there will be more such meetings in the future and some will be specifically for older children. There will be an attempt to further include MRU's community members such as the Korean King Sejong Institute (KSI). One of the administrators of the Institute attended the meeting while children were drawing and offered to help with activities with Ukrainians in the future.