News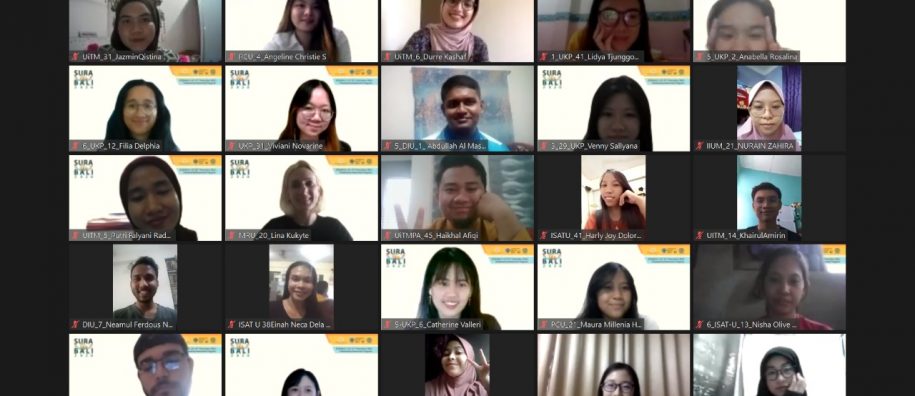 10 February, 2021
MRU Tourism Student "Traveled" To Bali Online via Zoom
University
Faculty of Public Governance and Business
Community
Traveling during the COVID-19 pandemic has become difficult, if not completely impossible. But one Mykolas Romeris University (MRU) Master's Degree Tourism sector student Lina Kukytė found an alternative. She traveled to Bali, Indonesia online remotely to take part in the SuraBali 2020 programme.
Kukytė selected tourism studies due to her love of travel and desire to work in the tourism sector. Tourism after all was one of the fastest growing economic sectors in the world until the pandemic. It halted planned trips and exchange studies abroad for students.
"People travel for a variety of reasons. That is why I believe the tourism sector will quickly recover once restrictions are lifted," she noted. 
The United Nations World Tourism organisation, is predicting a recovery of the market in this year's third or fourth quarter. Perhaps travel habits will change. There will be more travel inside a country and slow tourism will gain in popularity along with nature outings.
"People, who miss their loved ones, will definitely travel with families. On the other hand, the tourism sector creates 10% of work places worldwide, so tourism studies are worthwhile and include subjects such as business strategies, management, marketing, human resources. The skills gained in this programme will also be useful working in other areas," explained Kukytė.
Why did you choose to participate in this programme?
The SuraBali Community Immersion Program 2020 appeared a great opportunity to extend my acquaintance with Indonesia, which I have visited at least 5 times and which I would love to visit again. It is a joint Indonesian university programme which was organised by Airlangga University and Petra University. The aim of the programme – to acquaint students with the eastern Java islands and Bali as well as their communities, culture and art.
What was included in the programme?
The programme took place online, on the ZOOM platform. Theoretical lectures,  academic discussions, virtual tours and work in groups helped students to become more closely acquainted with unique places in Indonesia. Everything was very well organised. This was a great opportunity to "travel" virtually. The programme was composed of 3 modules. The first dealt with Bali's culture, architecture, philosophy, traditional medicine and tourism as well as sustainable tourism. The second acquainted with tourism supported by eastern Java island communities such as Desa Trowulan or Desa Taman Sari. The third part concentrated on art in the eastern Java island and different batik materials.
 I was delighted to join the SuraBali2020 programme, because it allowed me to become more closely acquainted with Bali's island and eastern Java island culture and to find out what sustainable tourism challenges they confront. The SuraBali programme awakened a desire to travel even more (which is something I wish for everybody!) I keep in touch with some of the participants because I also took part in Indonesia's Airlangga University programme, LUMINAIRe 2020. In either case, participating in programmes tied with my studies or selected area of interest, help to expand my horizons and to contribute to my overall education and quest for knowledge.