News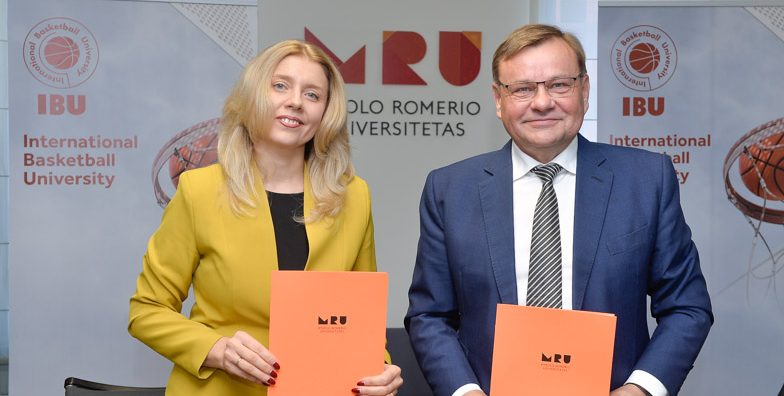 7 October, 2019
MRU to Offer MBA Basketball Specialization Programme
University
Studies
From 2020, Mykolas Romeris University (MRU) will begin offering a unique Master in Business Administration (MBA) specializing in Basketball along with the International Basketball University (IBU).
Well-recognized global leaders in the basketball field will lecture including NBA Vice-President for Europe Jesus Bueno Pascual, the former Australian Basketball League Head Matt Weston and many Lithuanian basketball officials.
Programme Director and organizational leadership specialist Dr. Ray Smith from the U.S. said the programme will offer lectures by MRU and recognized basketball industry heads allowing to learn about marketing, human resources and leadership from those already established in the field.
International Basketball University Rector Dr. Vydas Gedvilas, President of LTU Basketball Coaches, noted that the programme opens new possibilities which cooperation between the two institutions will provide.
"This is a new step in terms of qualities in the activities of IBU. From now students coming to us from abroad will be able not only to acquire specialized basketball skills and knowledge, but also will have the ability to acquire a MBA diploma.