News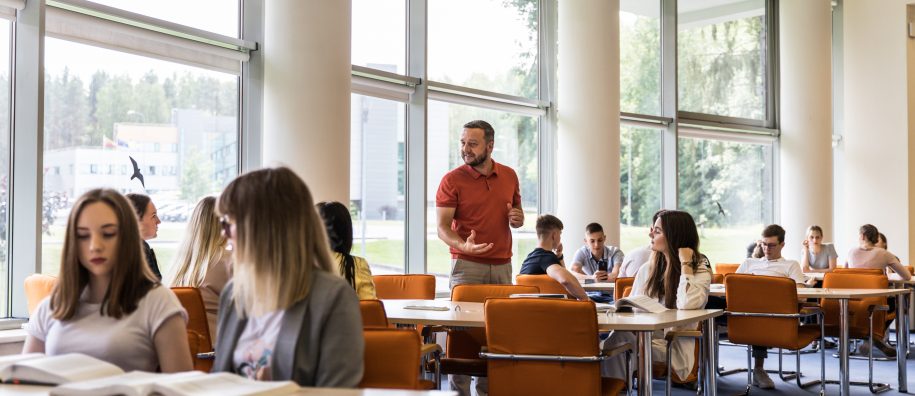 29 September, 2020
MRU: Three Times More Freshmen Invited to Study in State-Financed Study Places
In 2020, more students applied to study at Mykolas Romeris University (MRU) compared to previous years. This has strengthened MRU's position as almost 30% more students ranked MRU has their first choice for studies compared to the previous year.
This academic year MRU, the largest social sciences university in Lithuania, invited 383 applicants to study in state-financed study places. That is 3 times more compared with the previous year, according to Lithuania's Higher Education Association for organizing general admissions (LAMA BPO).
(LAMA BPO) has announced results of the number of official invitations issued to study in Bachelor's Degree programmes in 2020 in Lithuania's higher education institutions during the additional admissions process stage.
September 4th, a total of 1,430 invitations to study in universities were sent out, which is 2,4 times more than in 2019 (585).
According to LAMA BPO, in 2020 the number of high school graduates in Lithuania declined to 24,667 (in 2019 -26,081) but those applying to institutions of higher education increased 9,8% (2020 -29,431; 2019 – 26,793 applications)
LAMA BPO data on the number of students in 2020 invited to study indicates that this year MRU, among all the large universities in Lithuania, made the most progress attracting students. The University made a significant percentage leap – compared to 2019. The increase in the number of students invited to study in state-financed study places rose 271%. MRU also increased by 5% the number of invitations sent to study in state non-financed study places, despite the fact that the University raised its minimal entry grade requirement.
The most popular programmes selected by future freshmen included: Law and Criminalistics, Communication and Digital Marketing and Psychology.
It is truly a great result said, MRU Vice-Rector for Academic Affairs Prof. Regina Valutytė taking into account that this year for state-financed study places and non-financed places, the minimal admissions grade requirement was the same 5,4. (In 2019 the requirement for state non-financed study places was 5.)
Talented graduates of Lithuania's gymnasiums could choose to study in the best universities not only in Lithuania, but also abroad. This year there were 41% more students graduating at the top of their class (šimtukininkas) that selected studies at MRU. The University remains competitive not only on the national, but also on the international level, Vice-Rector Prof. Valutytė noted.
The number of international students wanting to study at MRU grew as there were 43% more applications received than in 2019. The University updated its admissions strategy and marketing seeking to attract the best students from throughout the world. The selection process was stricter and there were additional motivational interviews with potential students. Despite the COVID-19 pandemic, MRU was able to maintain the same number of admitted international students as last year.