News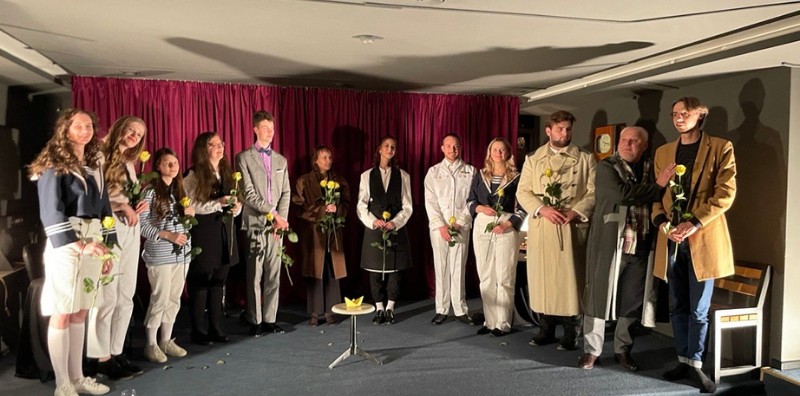 11 May, 2022
MRU Theatre Studio @ International University Theatre Forum
Events
Announcements
May 8th-14th, the International University Theatre Forum is being held in Vilnius and spectators are able to view productions by Lithuania's Student Theatres for free as well as those from abroad. This year Mykolas Romeris University's (MRU) Theatre is participating along with student theatre members from Italy, Spain, the U.S., Sakartvelo and many others.
 The International University Theatre Forum is held from 2000. Over the years more than 1,000 spectators have seen production by Spain's, Finland's, Poland's, France's, Sweden's, Italy's, Norway's, Ukraine's, Germany's, U.S. and other theatre productions.
May 12th, the MRU Theatre Studio previewed the production of "Novečentas" based on the novel by Alessandro Barrico. The play was directed by MRU Theatre Director Julius Dautartas.
The following actors appeared in the play: Lina Daugintytė, Domantas Bagdonas, Elžbieta Feklistova, Monika Godlauskaitė, Aldona Miettinen, Justė Jomantaitė, Jūratė Laukytė, Aliona Vetkinaitė, Martynas Ramonas, Marius Viltrakis, and Egidijus Baranauskas.
The main actor of this play is – a wunderkind pianist, 27 years sailing on cruise ships, but never leaving the ship to go ashore. What this mysterious man is hiding is the driving force of the play directed by Julius Dautartas.  
More information about the Theatre Forum and the programme is here.