News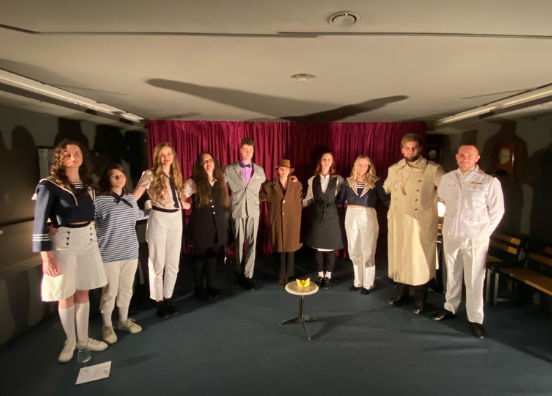 1 April, 2022
MRU Theatre Premiere of Baricco's "Novečentas" Held in Newly-Renovated Theatre
Community
Events
April 1st, 2022, the MRU Theatre Studio presented the premiere of Alessandro Baricco's "Novečentas" which was performed in the newly-renovated MRU Theatre. 
The University Theater productions are presented not only during special occasions at the University, but also in theatre festivals and city events. Friendship among the theatre troupe assures that the there is close cooperation among members and performances thus are spellbinding and memorable. The Theatre Studio Head is Director Julius Dautartas who has many years of experience directing plays and productions.
"During the last years there were several challenges that we had to overcome including restrictions due to COVID-19. However, it appears that the difficulties only strengthened the Theatre troupe. The time when we could not perform live was used to renovate the theatre facilities.
Vilnius Design College Interior Design Dept. III course students Ilona Butkė and Jovita Klipčiuvienė helped with the renovation. They note that renovation of the Theatre Studio's facilities was successful. 
"We wanted to create a cozy, pleasant atmosphere for theatre-goers as well as the entire MRU community," they said. When we see the positive emotions of our clients, we feel we have succeeded, they added.
Famous Lithuanian designer Juozas Statkevičius' created apparel and designs are used in the "Novečentas" production.  MRU students and alumni perform. 
Theatre partners of this premiere: National Opera and Ballet Theatre, Kaunas Drama Theatre, Lithuania's Maritime School, Vilnius Services and Business Professional Training Center, the Vilnius Builder's Training Center, UAB "Litena", and Liutauras Čeprackas.
Theatre Patrons: UAB "Litena", UAB "Litnobiles", UAB "Nevda", UAB "Infes", and UAB "Rožė".