News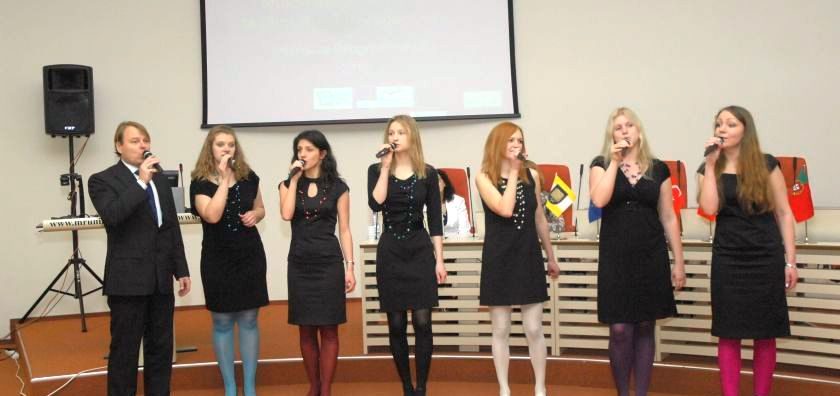 21 February, 2021
MRU Pop Vocal Group @ "Folklore 2021" for International Mother Language Day
Pop Vocal Group
Community
Feb.  21st, marking International Mother Language Day, Mykolas Romeris University's Pop Vocal Group (MRU) participated in a "Folklore 2021" event organised online by Bangladesh's American International University (AIUB).
International Mother Language Day is a worldwide annual observance held on 21 February to promote awareness of linguistic and cultural diversity
In order to celebrate this day, (AIUB)  invited universities in nine different countries to celebrate together with national folklore themes, music.
Mykolas Romeris University accepted the challenge and participated.
The MRU Pop Vocal Group, led by Artūras Novikas, performed Lithuanian songs during the event. 
Students from Canada, India, Malaysia, Phillipines, Sri Lanka and Sakartvelo also performed. Some of the participants included MRU partner institution representatives: Caucasus University, Saint Mary's University, Siam University, and Panpacific University.  
Connect Feb. 21st, 12:00 LT time and view via the Zoom platform: 
https://zoom.us/j/94716519639?pwd=WitXOGRudnZFejdDaGtWYS9EVTdRUT09