News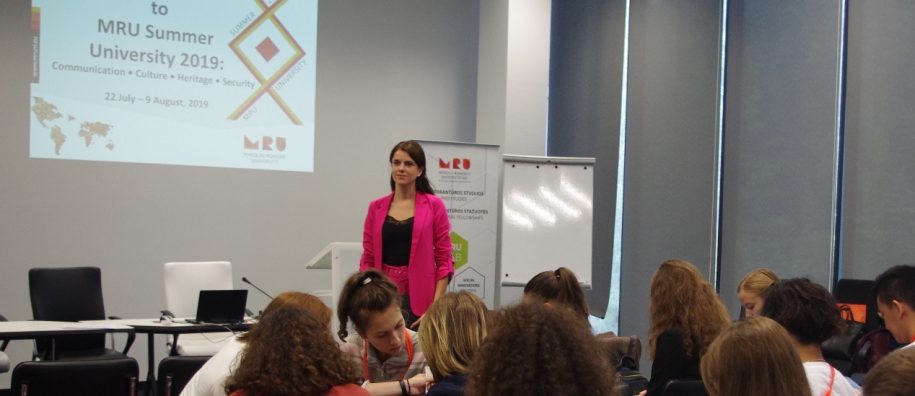 16 July, 2019
MRU Summer University 2019 Held
Community
Events
July 22nd-August 9th, 2019, the international Mykolas Romeris Summer University 2019: Communication, Culture, Heritage and Security was held on campus. There were 21 participants from 12 universities and 8 countries taking part.
Participants came from: Belarus, Japan, Georgia, Germany, the Netherlands, Kazakhstan, Kosovo, Vietnam and Ukraine. There were 7 lecturers and academics from abroad attending including those from: Ghana, Israel, Indonesia, Kosovo, Russia, and Serbia.
The Summer School focused on 4 main spheres: culture, heritage, communication and security.
More information at: http://summer.mruni.eu/