News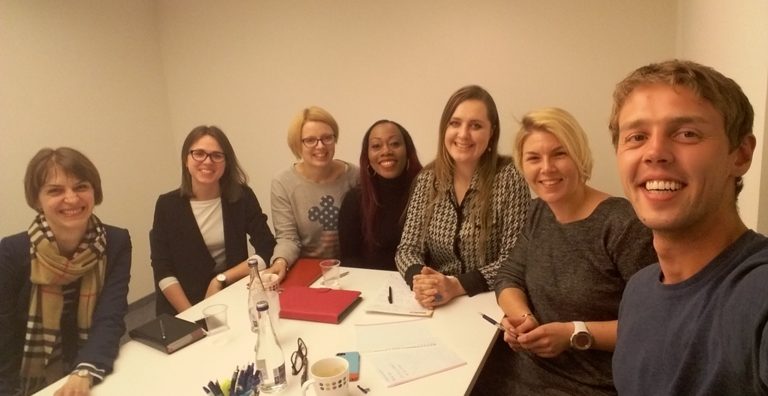 30 March, 2016
MRU Students, Alumni Selected For DEMOLA Activities Development Program
Community
Alumni
Mykolas Romeris University (MRU) Alumni, Keisha LaRaine Ingram (BMS) and Edita Greičiūtė (Faculty of Economics and Finance Management) together with BMS Business Informatics Bachelor's Degree student Aleksandras Pliadis, were selected to participate in the 3-month activities development program DEMOLA.
In a group with Vilnius University (VU) Psychology student Gabrielė Šeštokaitė, they will work on the challenge of a newly-established company, Thule Operations Center "How your dream job company should look like?"
The aim of the challenge is to help the company in creation of innovation-driven and results-oriented corporate culture that would ensure the effectiveness of its business processes as well as the attractiveness of the organization among its present and future employees.
Demola Vilnius, launched in 2012, is located in the Visoriai Information Technology Park and carries out about 30 projects with 150 students annually. Partner companies have licensed 40% of project outputs and recruited 10% of Demola's students
While undertaking the challenge, students will receive guidance and scientific advice from MRU's Business Innovation Laboratory. Together with the Social Technologies Laboratory, they actively participated in the formulation of the challenge and encouraging the MRU students' community to take part in DEMOLA program.
In the DEMOLA activities development program, students take part in a real business organization challenge and are introduced to the development of new products and services.
During the process students make important contacts with businesses, learn to apply theoretical knowledge in practice and improve their teamwork, time management and project management skills.
All students. who graduate from the DEMOLA program, receive a certificate of participation and are able to get credits for their university studies program practice.
More about DEMOLA here: http://vilnius.demola.net/