News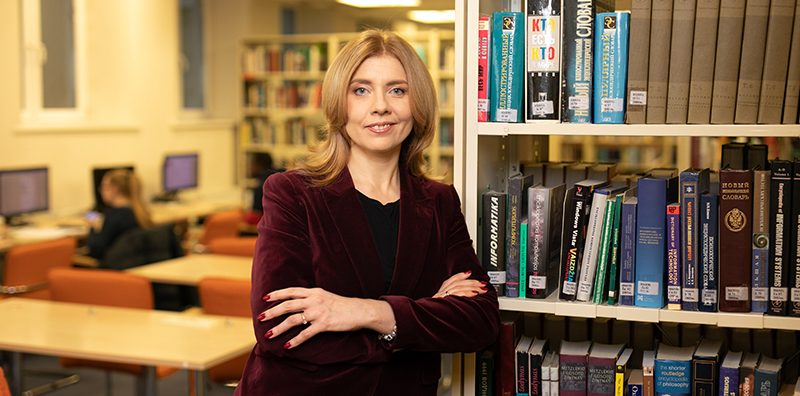 5 December, 2019
MRU Rector: Striking is not Constructive Dialogue
University
Community
Social protests are occurring not only in LIthuania, but throughout the world, said Mykolas Romeris University (MRU) Rector Prof. Inga Žalėnienė, who recently returned from the International Association of Universities (IAU) Forum.
The role of today's universities in a changing society was discussed at the Forum, she said. Academic leaders accented the fact that there are many problems in the world - economic, political, climate change and society is also undergoing huge stress due to technological progress, the geopolitical situation and a deepening in the social inequality divide, she added.
There exists massive unrest and dissatisfaction with the current social and financial situation and Lithuania is not an exception, noted Rector Prof. Žalėnienė.
According to the Rector, university representatives around the globe agree that in this tense situation, there is a need for universities' leadership and proactivism.
"Universities have amassed a huge and strong intellectual potential and that is why university researchers, academics and lecturers can present the latest data and information based on objective research and innovative means on how to resolve the problems in society and how to effectively achieve set goals.
Rector noted that in resolving issues of importance to the academic community researchers should actively be involved in searching for constructive dialogue with govenrment institutions, business representatives and offering their research results and long-term solutions to problems.
"I think that in Lithuania the academic community really has proposals how to resolve the tense financial situation and see opportunities without increasing financing from the budget, but yet to actively become part of international research activities, optimizing and effectively making use and managing existing university resources.
Rector Žalėniėnė also pointed out that there were thoughts at the Forum about the rising danger that universities may become a part of social destruction and disbalance. "Perhaps several decades back universities were becoming places of protest or opposition. However in the XXI century they must be a bridge between society and government institutions - meaning active dialogue, a desire to seek compromises, understanding and true ways of coming to agreement on common and important issues even in extreme conditions, and in the face of overall societal disappointment. Now, this is missing in Lithuania, she noted.
Rector said that the disatisfaction of the academic community, educational employees due to the current situation, is understandable. Financing for Lithuania's institutions of higher education is inadequate. Higher education is being devalued. Promises are being made.
MRU management supports and respects the university's union and staff for any form of protest they initiate. However, it is necessary to remember that there are many sensitive social groups in Lithuania. University strikes are a means of extreme resort.
"I understand the disappointment of the academic community. However, ultimatums and demands are not a mature and constructive way to resolve the problems," said Rector Žalėnienė.
I would encourage Lithuania's universities and colleges in this situation to come together and actively offer concrete proposals to the same government institutions. And, for those who are decision-makers to listen well to the proposals, because only in this manner can we reach a result that is acceptable to all, she said.