News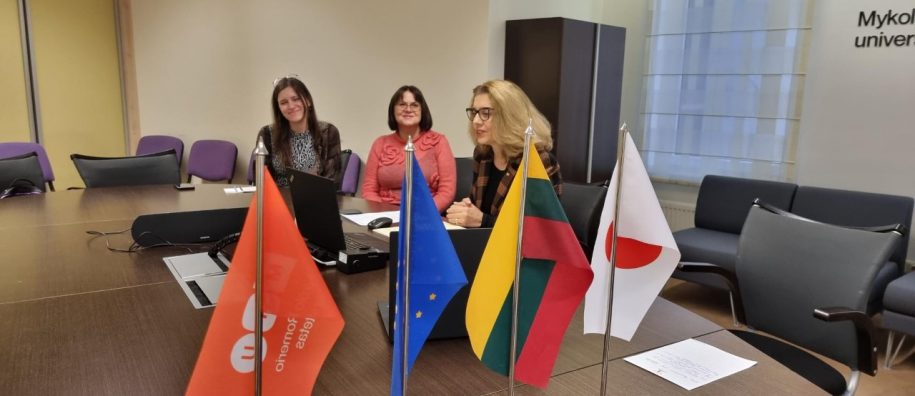 9 November, 2022
MRU Rector Signed Academic Collaboration Agreement with Japan's University of Niigata Prefecture
University
Faculty of Human and Social Studies
Events
Partnership
MRUen
Rector
Nov. 9th, 2002. Mykolas Romeris University (MRU) Rector Prof. Inga Žalėnienė signed an academic collaboration agreement with Japan's University of Niigata Prefecture (UNP) President Prof. Ryuhei Wakasugi. The signing ceremony was held online remotely.
The agreement paves the way for student exchanges between the two universities and collaboration.
MRU International Office Head Audra Dargytė-Burokienė participated in the signing ceremony along with MRU Faculty of Human and Social Studies Assoc. Prof. Gražina Čiuladienė and Asia Centre Sr. Manager Karolina Zakarauskaitė.
The following UNP representatives participated: Vice-President Prof. Toshiro Kuroda, International Exchange Center Director Prof. Reiko Ishii, International Economic Studies Faculty Dean Prof. Taro Akiyama and International Economic Studies Faculty Assoc. Prof. Dr. Victor Gorshikov.
(photos courtesy of MRU International Office Head Audra Dargytė-Burokienė)