News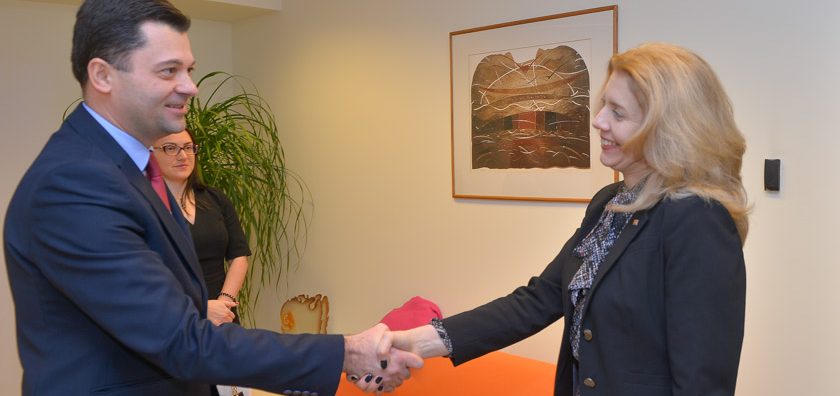 11 December, 2019
MRU Rector Met with Moldova's Ambassador Mihov
Community
Events
Meeting
Dec. 10th, 2019, MRU Rector Prof. Inga Žalėnienė met with Moldova's Ambassador Sergei Mihov to discuss ongoing cooperation with Moldova's universities and possibilities of expanding ties.
MRU currently has ties with 5 universities in Moldova. Students arrive to study at MRU, according to exchange programmes and there are research and lecturers exchanges underway as well.
Partnership with Moldova's universities was initiated from 2010. There was development of cooperation on projects. MRU coordinated the Erasmus Mundus partnership with Ukraine, Belarus and Moldova (EMP-AIM) 2011-2014 and participated in the TEMPUS project "Enhancing University Autonomy in Moldova" in 2012-2015.
Currently MRU researchers are coordinating the research project, "Interdependence Between Illegal Trade in Tobacco and Corruption, Money Laundering and Organized Crime." Moldova's Economics Studies Academy researchers are taking part.
MRU is participating in the "Erasmus+" abilities strengthening project, ELEVATE (Elevating Internationalization of Higher Education in Moldova), in which 6 Moldova universities are participating along with Moldova's National Rector's Council and the Moldova Education Ministry. Also, it helps colleagues prepare internationalization enhancing strategies for their institutions.