News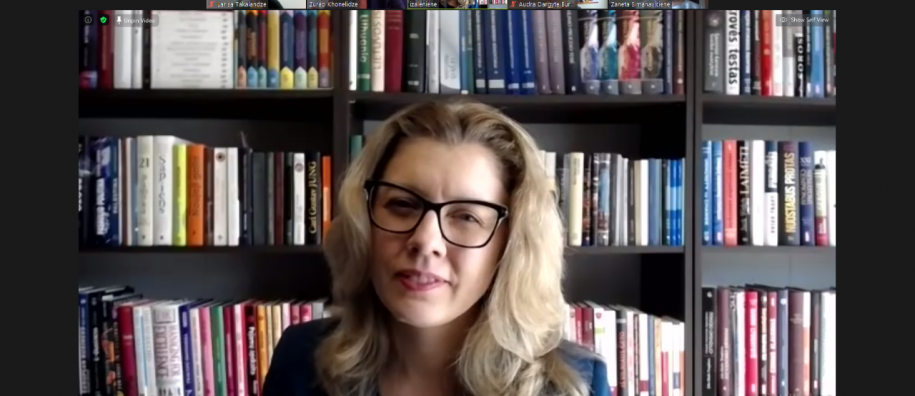 18 March, 2021
MRU Rector Agrees to Cooperate in Studies/Research with Sakartvelo Sokhumi University
Public Security Academy
Community
Events
Partnership
Discussion
March 16th, 2021, Mykolas Romeris University (MRU) Rector Prof. Inga Žalėnienė agreed to continue cooperation with Sakartvelo Sokhumi State University in the areas of studies and research. Rector Žalėnienė met online via "Zoom" with Sakartvelo Sukhumi State University Rector Zurab Khonelidze.
The meeting took place at the behest of Rector Khonelidze who offered to continue university cooperation with MRU using modern technologies - Zoom platform.
The two sides discussed university diplomacy and agreed to sign a memorandum to actively cooperate in research and studies area.
MRU International Office Head Audra Dargytė-Burokienė and MRU Prof. Žaneta Simanavičienė participated in the meeting along with Sokhumi State University Council Chairman Prof. Larisa Takalandze.