News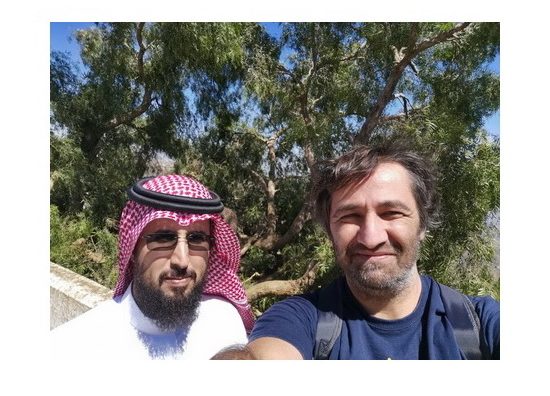 22 November, 2022
MRU Prof. Pereira Sits on Saudi Arabia's Advisory Board for Planet Portfolio Dealing with Land Degradation
Research
MRU LAB
MRUen
The Aseer (Saudi Arabia) Development Authority, under the government of Saudi Arabia, has selected Mykolas Romeris University (MRU) Environmental Management LAB Head Prof. Paulo Pereira to sit on the Advisory Board for Planet Portfolio in dealing with Land Degradation and Natural Hazards. 
Prof. Pereira, who has made two trips to Riyadh this year, is one of 6 members of the Committee responsible for advising the Aseer Development Authority about minimising the effects of natural hazards and tackling land degradation. Other Committee members come from Oman, Canada, the United Arab Emirates and Saudi Arabia. 
"We try to improve sustainability in Aseer Region, " said Prof. Pereira. "We support the development of the area in harmony with the environment." 
Prof. Pereira said the Aseer region has specific concerns, including land degradation. 
"The soil is poor. There is a high human land degradation because of overgrazing and agricultural practices," said Prof. Pereira, who visited Saudi Arabia and talked with farmers during a visit in October. 
"We are advising the Prince to implement a good strategy in the Asser region in line with sustainable practices," he added. 
May 29-30th, 2022, Prof. Pereira presented a series of lectures in Riyadh on afforestation and the benefits of climate change mitigation.