News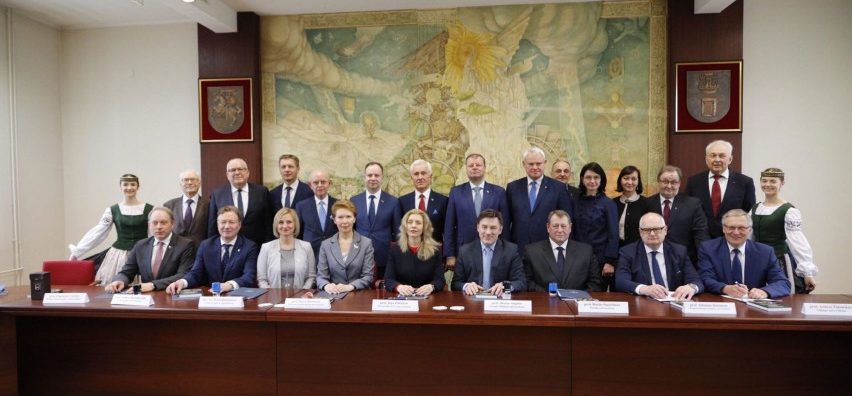 1 March, 2019
MRU & Other Universities Sign Cooperation Agreement on Health Policy Implementation
Community
Events
March 1st, 2019, in Klaipėda, Mykolas Romeris University (MRU) Acting Rector Prof. Inga Žalėnienė was one of the many university rectors taking part in the signing of a cooperation agreement on strengthening health policy implementation.
This is the first time that universities united to sign such an agreement.
Lithuania's Prime Minister, Saulius Skvernelis, on a visit to Klaipėda, participated in the signing of the agreement.
Universities pledge to actively participate in implementing health policy, based on research and studies and to make proposals and recommendations to government and other interested institutions regarding Lithuania's social and economic welfare and health development.
According to Prime Minister Skvernelis, such a meeting of top university heads on the issue, is taking place for the first time and is a welcome development.
The port city of Klaipėda was not selected by chance. It is a city on the Baltic Sea and has quite a bit of experience in the health sector as well as Klaipėda University's research base.
"I hope that the agreement signed today will be a beautiful start implementing these ideas, will provide a new impulse and include researchers in the discussions..." noted Prime Minister Skvernelis.
-Prepared by Lithuania's Government Information Office