News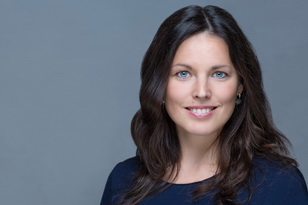 22 June, 2020
MRU – Most International University in Lithuania
Announcements
Students who are not able to go abroad for studies due to the COVID-19 virus, have an alternative in Lithuania. They can apply to study at MRU, recognized by "Reitingai" magazine as the most international university in Lithuania, noted MRU Vice-Rector for Academic Affairs Prof. Regina Valutytė.
The continuously increasing number of students from 3rd-world countries at Mykolas Romeris University shows not only the increasing attractiveness of the eastern European region as a relatively new studies market, but also the growing high-level of studies quality and competitiveness of Mykolas Romeris University. In addition, the number of students studying from the European Union (EU) is also increasing at the University.
According to MRU Vice-Rector Valutytė, internationalisation remains a priority among university activities.
Currently the goal of internationalisation is not something new for any university. Internationalisation, for a long time, was priority in the University strategy and gradually became an integral element of all University activities. This is indicated by the improvement in the University's position in the "QS World University Rankings by Subject" ratings. In the area of Law, which is traditionally connected with the national context, Mykolas Romeris University is among the 250 best world universities.
In 2019, MRU implemented 17 studies programmes in English. The number of international students -compared with 2018, also grew. Those applying to Bachelor's Degree programme studies from abroad grew by 93% and was up 22% in Master's Degree studies. There are over 700 international students studying at the University now.
Joint programmes, academic exchanges allow to gain expertise at foreign universities and this has become a common element of internationalisation in the academic sphere.
The University offers not only programmes in English, where youth from the entire world study, but also double diploma programmes, where lecturers come to present lectures from the University awarding the diploma.
Taking into account the existing and possible COVID-19 restrictions, during the autumn semester there will be the possibility for all students to study remotely. This includes international students as well as mobil students, said Prof. Valutytė.
Among new studies programmes that will be offered at MRU are: "Law and Criminalistics" and the Bachelor's programme, "Technologies and Cybersecurity Management."
More info on MRU programmes here: https://www.mruni.eu/en/prospective_students/degree_programmes/#Undergraduate
(this article was adapted from a news item published June 19th, 2020, in online news portal DELFI.)