News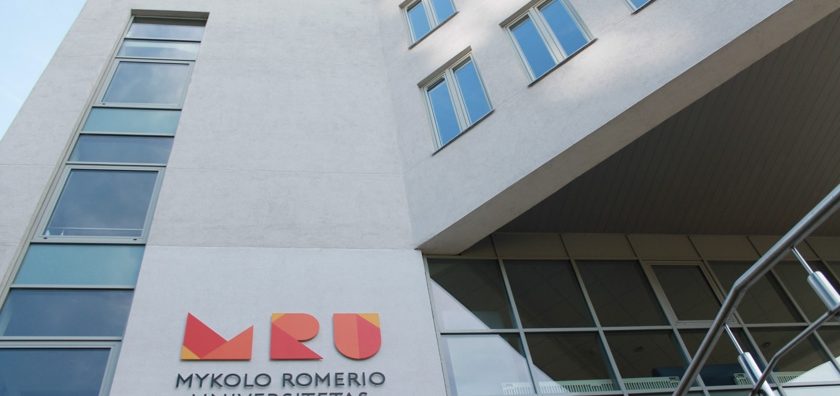 4 March, 2020
MRU Law School ranks Among the 250 Best Universities Globally in Law
Law School
Events
March 4th, 2020, the "QS World University Rankings by Subject 2020" were announced indicating how universities globally stand according to research and specific areas of studies. Last year for the first time, only Mykolas Romeris University's (MRU) Law School - of all of Lithuania's institutions of higher education specialising in law - was rated. This year in the 2020 ratings, Mykolas Romeris Law School increased its ranking by 50 positions and for the first time in the history of Lithuania's higher education, positioned itself among 201-250 of the best universities globally. 
According to MRU Rector Prof. Dr. Inga Žalėnienė, ratings taking into account specific research and areas of study, are more accurate and objective. "Mykolas Romeris University is a specialised social sciences university and for such institutions of higher education it is not easy to compete with universities of a wider profile in general institutional ratings," noted Rector Žalėnienė. "Subjective evaluation, according to specific areas of studies and research, highlights the strengths of each university and a consistent increase - of 50 positions indicates the huge academic potential and possibilities of the Law School and is an important acknowledgement and encouragement not to stop," she said. Mykolas Romeris Law School Dean Prof. Dr. Lyra Jakulevičienė said international recognition is the result of consistent efforts. "We operate not only in Lithuania, but also internationally where the competition is huge. Only by assuring excellent studies quality, offering internationalisation possibilities and strengthening international positions in international research networks can we compete with the best Law Schools not only in Europe, but beyond," she said. Dean Prof. Jakulevičienė noted that researchers at the Mykolas Romeris Law School closely follow global research tendencies and increasingly engage in international research teams. Several new academic initiatives have been implemented in the past few years with a view of integrating the best worldwide practices in legal studies. "We have begun to foster competencies in artificial intelligence and legal technologies, necessary for future lawyers. Experiental learning has been increasingly practiced in our law school when legal studies move from traditional classrooms to legal system institutions. As part of our social responsibility to the society we integrate free legal aid into the legal studies' process, which also allows students to work with real cases. Students have a possibility to work with mentors - professionals in legal field and acquire not only practical skills, but also to expand their professional network," says the Dean. However, Dean Prof. Jakulevičienė indicated that there is still much work ahead: "This year, together with partners - various financial institutions and companies in Lithuania, we will launch the "Law and Fintech" programme preparing compliance officers who are in high demand not only in Lithuania, but also internationally". 
More about Mykolas Romeris Law School: MRU's Law School implements traditional law and 3 specialised Bachelor's Degree Law programmes and 15 Master's Degree programmes, of which 7 – are international and implemented together with universities abroad. In 2019, MRU was the first in Lithuania to accredit LL.M programmes. Each year MRU's Law School admits about 300 law students from Lithuania and about 100 from abroad, mostly students from Ukraine. Students and graduates have the possibility to undertake internships and employment in more than 100 partners of the Law School in Lithuania and abroad.