News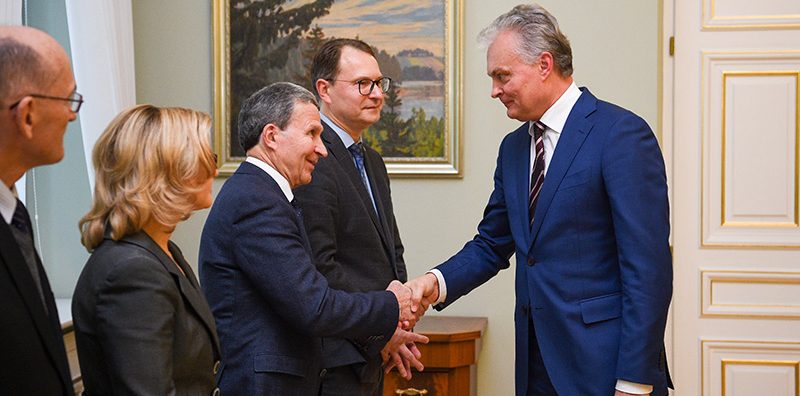 8 November, 2019
MRU Law Professors & Legal Experts Met with President Nausėda
Law School
University
Events
Nov. 6th, 2019, Mykolas Romeris University Law professors and legal experts met with Lithuania's President Gitanas Nausėda. They discussed challenges arising regarding principles of a legal state.
Mykolas Romeris University Law professors Vytautas Sinkevičius, Egidijus Jarašiūnas and Justinas Žilinskas participated in the meeting.
President Nausėda emphasized that the Constitution is the basis of a state which assures an open, proper and correct civil society and the supremacy of law.
During the meeting there was discussion about the formation of the state budget. In addition there was discussion regarding openness and transparency of the court system and citizenship issues.