News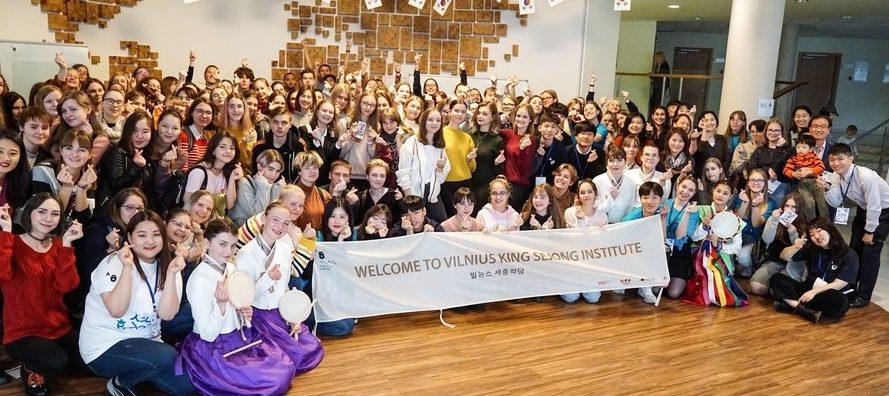 30 November, 2021
MRU King Sejong Institute Vilnius – One of the Top 3 Best Institutes in Europe/Middle East & Awarded Excellence Award
Community
Events
Partnership
Announcements
In November, the Mykolas Romeris University (MRU) King Sejong Institute Vilnius (KSI) was selected as one of the three best Institutes in Europe, the Middle East and African Region and received the Excellence Award for outstanding activities.
In 2014, MRU together with Korea's Dongseo University established the KSI Vilnius which was the first such Institute in the Baltic States and North. The bilateral academic cooperation helped to establish closer bilateral ties. This year MRU and KSI Vilnius with the Korean Embassy in Warsaw and the Seimas of the Republic of Lithuania helped organize the South Korean Week. It was set to mark the 30th anniversary of diplomatic relations between Lithuania and Korea. For this reason an historical photography exhibit has been on display at the University. An international conference was held at the Seimas along with other events.
Korean language and cultural studies open new possibilities
Nov. 11th-13th, the King Sejong Institute Fund, working under the Korean Cultural, Sports and Tourism Ministry, organized an evaluation of the King Sejong Institutes, operating in Europe, the Middle East and Africa. The best ones were: MRU's KSI Vilnius, the KSI Astrakhan (Russia) and the Cairo Korean Cultural Center (Egypt). During the awards ceremony, held remotely, the top 3 Institutes' representatives presented their activities, achieved results and were recognized for their outstanding activities. Currently there are 213 King Sejong Institutes operating in 76 countries whose mission is to teach Korean language and familiarize with Korean culture.
"The recognition of the King Sejong Institute Vilnius only confirms that the academic cooperation and academic exchanges path that MRU selected with South Korea has a huge potential. More and more youth want to deeper their knowledge of this and other Asian countries and study in a multicultural environment and acquire new experience which they will be able to apply in a global market," said MRU Rector Prof. Dr. Inga Žalėnienė. 
There are currently 300 students studying in the MRU KSI Vilnius. An additional 21 MRU students are studying in South Korea's Dongseo University.