News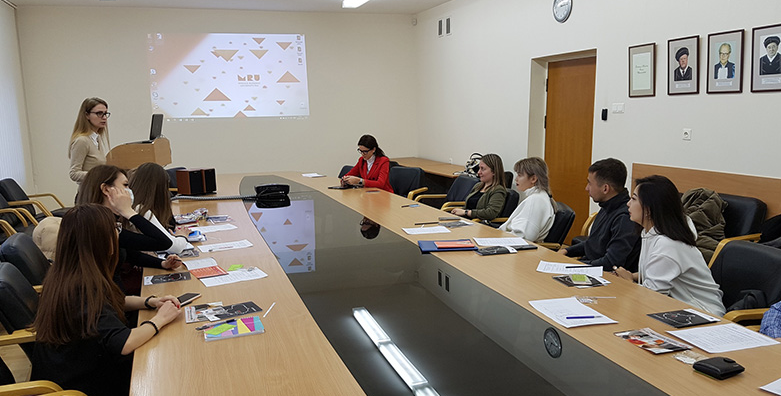 22 November, 2019
MRU Fostering Active Ties with Kazakhstan's Universities
Community
Law School
University
Faculty of Public Governance and Business
Studies
A group of Master's Degree students from the Eurasian National University in Nursultan are interning at the Mykolas Romeris University's (MRU) Faculty of Public Governance.
Students are being acquainted with Lithuania's political system, studies and public policy issues during their intensive internship.
MRU Rector Prof. Dr. Inga Žalėnienė visited this University at the beginning of October.
MRU Law School Dean Prof. Dr. Lyra Jakulevičienė is visiting Almaty. She is presenting lectures and coordinating future project activities with partner universities: Kazakhstan's Abai University and Narxoz University academics.