News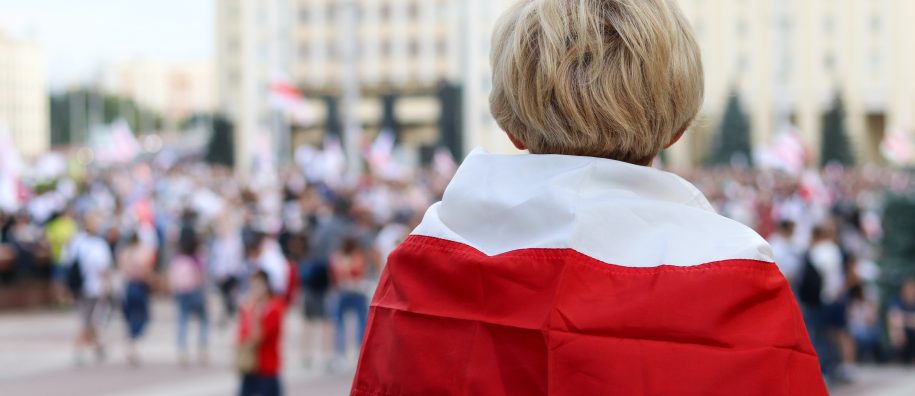 22 November, 2021
MRU Expresses Support for Pro-Democracy Belarusians
Events
Announcements
Mykolas Romeris University is expressing support for a unity campaign with pro-democracy Belarusians in the center of Vilnius on the banks of the Neries River near the Žvėrynas bridge. 
The "Belarus Alley – Vigil of Democracy" was opened nearby. Together with Lithuanian society, the academic community and NGO's uniting Belarusians, rowan shrubs are to be planted in this Belarus Alley. MRU Rector Prof. Inga Žalėnienė with a group of lecturers and students is supporting the effort.
The opening of the Belarusian Alley in Vilnius symbolizes support of the Lithuanian people for pro-democracy Belarusians. Seimas parliament member Giedrius Surplys initiated the campaign and there are plans to plant 16 rowan shrubs.
"The academic community can't be left out when people take responsibility for the future of their country and seek change. With deep concern we view the efforts of the people of neighboring Belarus to achieve democratic change in their country," said MRU Rector Prof. Žalėnienė.
BELARUSIAN STUDENTS HAVE ALREADY RECEIVED ASSISTANCE
During the difficult political situation in Belarus, MRU expresses solidarity with Belarusians seeking higher education and creating the best possible conditions for motivated students to obtain quality higher education. At MRU Belarusians can study for free, receive scholarships and also a higher education, if they have been expelled from university in Belarus for political reaons or civic activism. Those who are unable to come to Lithuania due to the situation, the University offers the possibility to begin studies remotely.
This fall there were 11 Belarusians that began studying at the University for free, but MRU is ready to accept more students.
"Students from Belarus easily adapt to the multicultural University environment. Internationality is one of the priorities of our activities strategy," said MRU Rector Prof. Žalėnienė. The Rector noted that the number of foreign students at the University is growing steadily each year. Students from 58 countries began studies at MRU this fall.
MRU IS CONTRIBUTING TO DRAFTING OF DEMOCRATIC BELARUS CONSTITUTION
The fraudulent presidential election in Belarus awakened civil city in its quest for democracy and the rule of law. For this reason, a Constitution for the new democratic Belarus, that would be based on authentic Belarusian constitutional  identity is being drafted. October 11th, the MRU Law School organized an international research conference, "The Dilemma of Belarusian Constitutional Identity" where the main legal, historical, cultural, linguistic elements of Belarus' constitutional identity were examined.
Well-known legal and historical scholars from Belarus, Lithuania and Poland participated in the Conference. MRU Rector Prof. Žalėnienė delivered the Welcome Address along with the VIce-Minister of the Foreign Affairs Ministry of Lithuania Mantas Adomėnas, European Parliament member Andrius Kubilius and Belarusian society activist leader Sviatlana Tsikhanouskaya.