News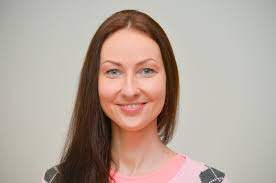 17 October, 2020
MRU Expert Dr. Kolbergytė: Blended Learning or Remote in a Multidimensional Environment
Faculty of Human and Social Studies
Each day we hear more and more about that many educational schools and higher educational institutions are using remote or blended learning seeking to avoid the spread of the COVID-19 virus. However, is this really the best solution to help maintain and ensure the teaching process and quality of learning. We examine what are the daily challenges with Mykolas Romeris University's Faculty of Human and Social Studies Institute of Educational Sciences and Social Work Lecturer Dr. Aušra Kolbergytė. Her advice to those teaching or studying remotely is below.
Greatest added-value of distance learning is study mobility and freedom
"When I learned that I would have to teach in a blended way, I was anxious and a little upset, because I appreciate live and active direct communication with students. Then, I am able to approach each person, get feedback and observe direct processes during group assignments. I am a rather mobile and expressive person who likes to include acting elements during classes. So, it was not clear how actively students would engage and take part in the development of a new methodology. However, despite these hesitations, I consider that the greatest added-value of distance learning is the mobility of studies and the freedom for participants to join classes from anywhere in the world. This makes it easier to combine study time, for example with work, maternity leave or travel. My students are able to study remotely from Cameroon, China, India, Malaysia, Russia, South Africa, Kazakhstan and other countries," Kolbergytė explained.
Learning materials or additional information stored in the remote learning sphere at Mykolas Romeris University is nothing new. It really helps when you are lecturing to students remotely – especially those that do not live in Vilnius. Also the remote studies application has many advantages: lecturers are encouraged to be more creative and to learn more advanced teaching methods developing informational technology management skills.
However, Dr. Kolbergytė also notes that there is another side when "our society entered digitaliation with full force, so there may come a time when there will be a limit and there will be too much informational tech domination of our everyday lives: people will yearn for a human relationship or being together. In other words, it can be notied that society begins to reconsider existing values and step by step determine that which is most important. This is also apparent among students."
Man has 2 Basic Needs - Relationships and Self-expression, That Must Be Met
"Students often express the need to communicate and study live in person, but due to travel restrictions, for some of them this is temporarily impossible. Thus, the desire to participate in direct interaction is probably related not only to the study process, but also to the need to belong to a group, work in a team, communicate interactively during lectures and outside the university. This is normal because people have 2 basic needs - relationships and self-expression that must be met. In my opinion, universities are an excellent medium for the development of general and professional competencies. In the studies process, it is important to create a laboratory academic environment in order to expand the philosophical worldview, develop critical thinking and expression, and improve collaboration skills by learning from others and through the group. Students like interactive tasks the most, when knowledge is directly experienced or discovered. In this process, it is important to encourage collaboration and interaction: to work in pairs or as a team, "said MRU Educational Sciences and Social Work Institute Lecturer Aušra Kolbergytė.
According to Dr. Kolbergytė, the most difficult thing for a lecturer is to get students interested in the theoretical studies material. Nowadays, a lot of knowledge can be easily found online, so the role of lecturers is revealed not only by sharing practical professional experience. I notice that students always attentively listen when I include associations or examples from my personal experience. Often it helps to take off the "know-it-all crown" and honestly share with listeners that which is relevant to them: in this way students understand that lecturers are also simple and persons also engaged in continuous learning and looking for ways to successfully adapt in society and express themselves.
Equally relevant and important is awareness-raising, which is especially relevant when we feel insecure and afraid of change. So during a pandemic, it is very important to raise your awareness on a physical, mental, as well as spiritual and social level. That is what Dr. Kolbergytė discussed in her presentation at the October 2020 international SOCIN 2020 Conference: "Sustainability in the Face of the Global Crisis," that was held at Mykolas Romeris Univesity. Her presentation was titled, "Changes and Uncertainty as Individual and Collective Growth."
MRU Educologist's Dr. Aušra Kolbergytė's Advice to Those Teaching or Studying Remotely
SPEED AND VARIETY
Don't plan to say everything that comes to mind: there will definitely not be enough time. If you have not yet mastered multitasking, do not hesitate, as you've entered the most appropriate learning environment, where you will have to juggle tasks, attention, technological skills and artistic abilities.
STRESS
Teachers feel no less stress than students: admit it and there will be less tension and more commonality. Don't try to pretend you can control everything: take breaks, so that students can also have the space to contribute to the process. Feel the educational dynamics and accept it as it is.
BODY LANGUAGE
Encourage students to use video cameras because about 80% of information is transmitted non-verbally and only 20% by word.
In this way, you will constantly receive feedback on the material being taught, and students will feel more responsible for participating in the activity and building a relationship with the group.
GROUP INTERACTION
Facilitate interaction between students on campus and those connected remotely. Ask students, who are participating live, to also join the distance-learning platform by bringing their computers. This will make it easier not only to understand the content and sequence of the presentation, but also to connect with remote distance learners, (via the video camera students will be able to see faces and link up through joint and individual "chats" and take part in group assignments through the "breakout rooms" function).
DON'T DIVIDE YOUR ATTENTION
Remember to pay as much attention to distance students as to those who are live: all participants want to be noticed, seen, heard and appreciated. Most likely due to intense maneuvering in different dimensions of teaching, you may not be able to hear or read all of your students 'questions or observations, but it's important to show effort that they're all equally important.
HUMOUR
Remember that positive thinking and a smile often save even in the most difficult situations. These changes are for everyone. If someone gets stuck, it will take time. If you do not hear anything, humor will always help to vent unpleasant emotions and brighten the educational atmosphere in a positive way.
FEEDBACK
A constant request for feedback is a crucial part of the distance learning process. It can be obtained by asking to show emotion through a video camera by raising the thumb, setting the emotion to a profile with the Emoji feature, reflecting in writing in a shared forum account, expressing thoughts orally through a remote microphone, or finally emailing feedback after a lecture.
DON'T SEEK PERFECTION
No matter how long and carefully you prepare for the activity, let go of the expectation to do everything perfectly. To be perfect and to please everyone is impossible. There will always be those who are dissatisfied. If you managed to make contact with the participants, you have conveyed the essential ideas of the activity, gave the students space to express their insights and discoveries, and managed to do this all with a smile and bid them farewell, - you implemented your plan 100%.