News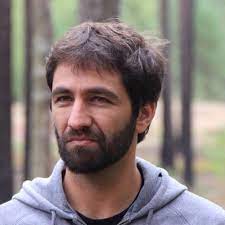 21 December, 2022
MRU Environmental LAB Head Prof. Pereira Among Most Prolific Authors in Ecosystem Services Research
Research
MRU LAB
MRUen
The upcoming February 2023 issue of Elsevier's "Ecosystem Services" lists Mykolas Romeris University's (MRU) Environmental Management LAB Head Prof. Paulo Pereira as one of the most prolific authors in ecosystem services research.
Prof. Pereira was among 163 most prolific ES authors on the long list.
The "Elsevier" publication notes that authors publishing in the field of ecosystem services went up in the last decade from 12,795 to 91,051. The number of articles that were published increased from 4,948 to 33,973.
Prof. Pereira is the only researcher cited by Elservier from Lithuania and he is the only one from the Baltics.
The publications considered for inclusion used the term "ecosystem services" in their title, abstract or key words. It did not matter whether the plural, "ecosystem services" or the singular "ecosystem service" was used as the search term.
The majority of ecosystem services research works have been from Europe.
The "Ecosystem Services" journal was first published in 2012.