News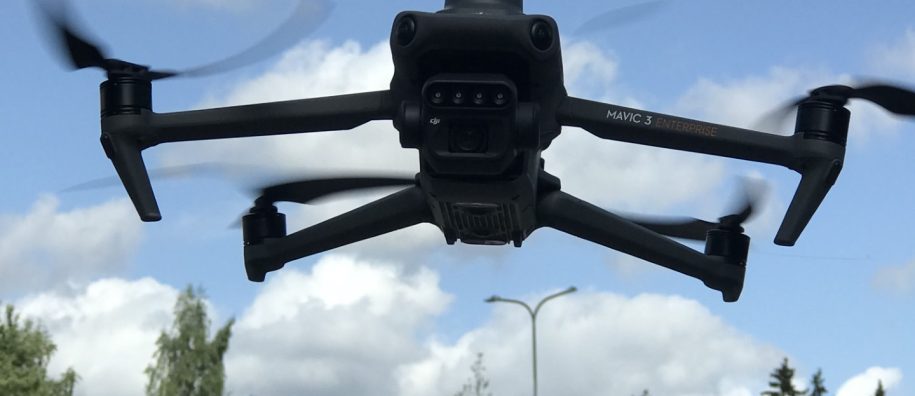 16 July, 2023
MRU Environmental LAB Drone Helping Researchers Measure Air Pollution
Research
Research project
MRU LAB
MRUen
University
Faculty of Public Governance and Business
Mykolas Romeris University (MRU) Environmental LAB researchers are using the most modern tools available, including drones, to collect data and conduct research.
According to MRU Environmental LAB Prof. Paulo Pereira, the LAB's drone, fondly named "Bitė" (Bee in English) is used for any type of research. It could be for examining forest conditions or agricultural areas or for ecosystem service assessment.
Just 4 months ago the LAB acquired the Bitė drone used in lab field studies in various parts of Vilnius and throughout Lithuania.
"The drone has allowed us to get a larger amount of data from the sky," said Prof. Pereira.
Examining the photos taken by the drone "can help us understand the conditions on the ground as well as pollution levels," he added.
Prof. Pereira said the drone is "a common tool that can be used in many types of research. They are just a means to collect data."
Drones are used in a number of the LAB's projects including the international SELINA project uniting academics from 27 EU-member states for studying Ecosystem Services (ES), Biodiversity (BD) and conservation and enhance Ecosystem Conditions (EC) and the OptforEU project regarding forest ecosystem services. The LAB drone also aids in conducting research for the EU-Horizon Europe "InBestSoil" project which assesses soil in various countries of the EU.
In addition, LAB researchers are completing a month-long project to determine air pollution levels in Vilnus, Prof. Pereira said. Images captured by the drone of areas, throughout Vilnius, will be compared with field measurements, he added.
Prof. Pereira is Head of the MRU Environmental Research LAB. Since 2019 he lectures as a visiting Professor at Beijing Normal University. In April 2023 he was ranked the best Environmental Sciences scientist in Lithuania by Research.com. He was ranked 1st nationally and 4985 in the world in Environmental Sciences with 201 publications and 5,755 citations.
His areas of research include land degradation, ecosystem services and nature-based solutions.
Prof. Pereira has published more than 450 publications in peer-reviewed articles, books and presentations at conferences.
In 2022 Prof. Pereira was among the top 2% of most cited researchers in the world in the fields of Environmental Sciences, Agronomy and Earth and Environmental Sciences, according to Elsevier/Stanford University.