News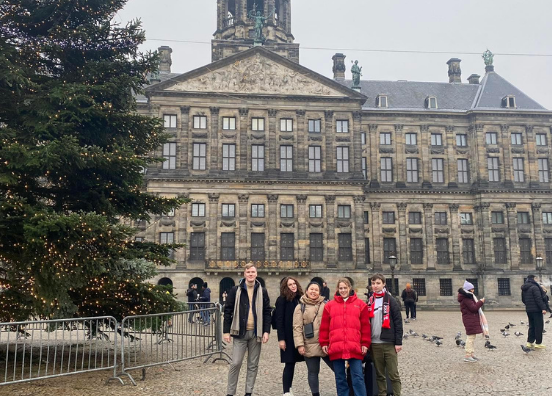 4 January, 2022
MRU Debate Society Participated in Debate Tournament in Amsterdam
Events
Visits
University
Community
In mid-December, two teams from the Mykolas Romeris University Debate Society (MRU DS) and one judge took part in the debate tournament, "Amsterdam Open 2021". For the first time in recent years, MRU DS members have had the opportunity to represent MRU in competitions abroad. They have gained useful experience in argumentation, logic, public speaking and English language skills.
"Debating is all about the challenge to be better, more persuasive, to present a stronger argument for whichever position you are entitled to support. After each tournament, when you face strong and healthy competition, enjoy victory and analyze losses, you are looking forward to new challenges in further debate tournaments to upgrade your skills and knowledge", said law student Katerina Varava. She shared her impressions after participating in "Amsterdam Open 2021".
Teams competed with more than 70 other debaters from around the world. There were 5 rounds of debates in the tournament and there was an attempt to defend the represented position on political, social and international law topics.
MRU Debate Society members do not intend to stop here. They plan to seek new challenges and opportunities and to participate in other debate tournaments starting at the very beginning of the New Year.
The Debate Society is open to everyone. Want to Join? Contact: debatai@mruni.eu