News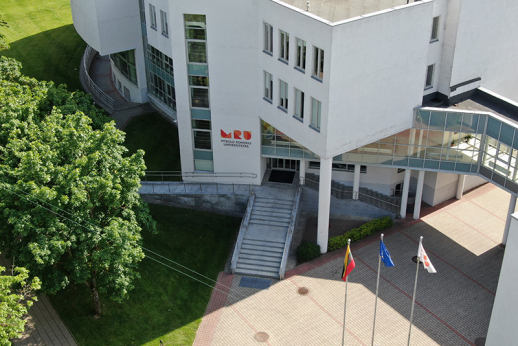 8 September, 2021
MRU Continuing to Strengthen Internationalisation Activities: Diplomat Gaižauskaitė Joins MRU Management Team
Community
Announcements
Experienced diplomat Violeta Gaižauskaitė has joined the management team of  Mykolas Romeris University (MRU) Rector Prof. Inga Žalėnienė. With extensive experience in journalism and diplomacy, Gaižauskaitė has started work as an advisor to the Rector on issues relating to international relations and communication.
 "We are further strengthening the University's position in the international sphere, striving for closer cooperation with partners abroad and Lithuanian society," said Rector Prof. Žalėnienė. "We involve not only people with academic credentials in University activities, but also people with diverse practical work experience, who can contribute to our University's aspiration to become a leader in the social sciences in the region," said Rector Prof. Žalėnienė.
Gaižauskaitė, a journalist and political commentator for the Lithuanian Sąjūdis weekly, "Atgimimas", the daily newspapers "Respublika" and "Lietuvos Ryas," was an advisor and spokesperson for former Lithuanian President Valdas Adamkus for five years. From 2002 she worked at the Ministry of Foreign Affairs of the Republic of Lithuania (MFA), at the embassies of the Republic of Lithuania in Latvia and Japan, and until May 2021 as Ambassador Extraordinary and Plenipotentiary of the Department of Latin America, Africa, Asia and the Pacific in the Ministry of Foreign Affairs.