News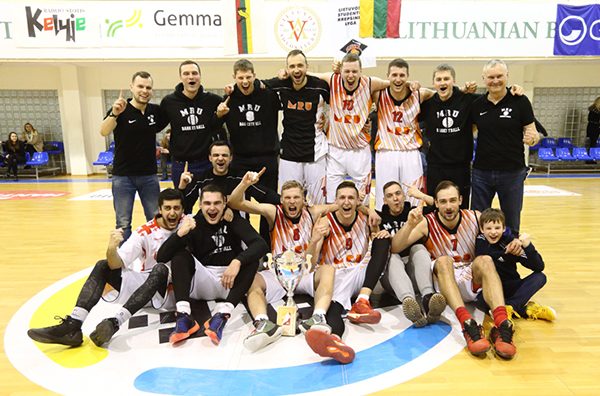 8 March, 2018
MRU Basketball Team Wins A. Makulavičius Trophy
Community
Sports
March 6th, 2018, the Mykolas Romeris University (MRU) Basketball Team, coached by Vytautas Poteliūnas, 81-66 defeated "Tegra" team and won the Aleksas Makulavičius Trophy Cup.
MRU's Basketball Team, headed by Captain Rokas, in April heads to London to take part in Lithuania World Basketball Championships.
Congratulations to the MRU team.