News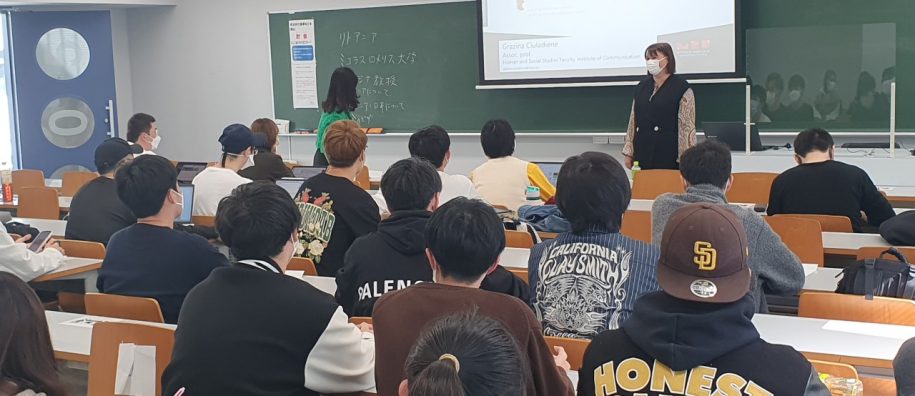 2 November, 2022
MRU Assoc. Prof. Čiuladienė Lectured at Japan's Josai University in Tokyo
University
Faculty of Human and Social Studies
Events
Lecture
MRUen
Oct. 31st-Nov. 4th, 2022, MRU Faculty of Human and Social Studies Assoc. Prof. Gražina Čiuladienė presented a series of lectures at Japan's Josai University in Tokyo.
Students listened with great interest to lectures about Lithuania's culture. A lecture was also devoted to review the 100-year-old ties between Lithuania and Japan. Discussions included talk about Japanese diplomat Chiune Sugihara who lived and worked in Kaunas, Lithuania's 2nd largest city.
Josai University Rector Prof. Fujino Yozo also met with Assoc. Prof. Čiuladienė. Future possible cooperation details were ironed out during a meeting with university researchers.
"It was a pleasure to see the student interest," she said. Several students came to all of my lectures according to their schedule and even if they were not scheduled, said Čiuladienė.
 "I also liked that the students introduced themselves at the beginning of the lecture. Although this was stressful for them, it was good to begin with this introduction. It was a pleasure also for me that I remembered my Japanese and was able to communicate with them in Japanese," added Assoc. Prof. Gražina Čiuladienė.