News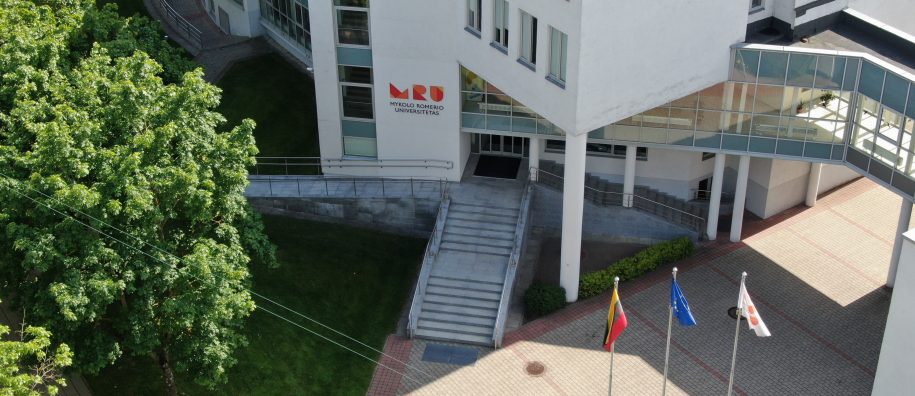 23 February, 2021
MRU Approved 2021-2023 Sustainable Activities Strategy
Community
Mykolas Romeris University (MRU), in accordance with the most innovative global universities, has approved the 2021-2023 sustainable activities strategy.
Changes at MRU, based on sustainability standards, will be implemented in six different areas: involvement of University community, studies and research, sustainable use and waste management, infrastructure and landscape, health and social assistance. Each area has specific indicators according to which sustainable activities - changes and results, will be measured.
According to MRU Rector Prof. Inga Žalėniene, universities have alwways been incubators of innovation and social changes encouraging society to move forward.
"Having approved this strategy the University community outlined concrete goals during the coming years and will seek to implement sustainable activities standards: to become a "green" university, implementing changes i the social, economy and environemental spheres and step by step integrating elements of sustainability into daily studies, research and societal activities and by example contributing to resolution of climate change challenges. This will help foster a sustainable societal culture, to promote a sustainable way of life and unite the creative potential of the community in order to implement sustainable progress," said MRU Rector Žalėnienė.
The goals and indicators of the University's sustainable activities strategy were formulated in accordance with the United Nations Sustainable Development agenda, EU and national sustainable development strategy rules, the programe of the Government of the Republic of Lithuania, priorities outlined in the National Progress strategy and also taking into account international university sustainable rating system methodologies.
Among the indicators of change set by the University - to allocate and annually increase the budget for activities based on the principles of sustainability (from 112,000 Eur in 2021, up to 132,000 Eur in 2023), participating in international sustainable activity ratings, programes and projects,  increasing the research financing part for sustainable issues from the general research number, scholarships for international students from developing countries, applying smart building systems at the University and installing electric car charging stations and much more.  
One of the latest sustainable development projects of the university is setting up two solar power plants on the roofs of the MRU Student House in Vilnius Didlaukio Street. They will generate electricity for the University Student House. It is planned that the power plants will produce about one tenth of the electricity needed for the MRU Student House during the first year. The value of the solar power plant installation project is more than 60,000 Euros.  This investment is expected to pay off in about 3 years.
Mykolas Romeris University is the largest and only specialized university of social sciences in Lithuania. The most prominent study areas include: law, public security and public administration. The University is known for its educational sciences, economics, communication, psychology, sociology and management programmes. About 7,500 students study at the University.
Photo - Vilmantas Marinėlis