News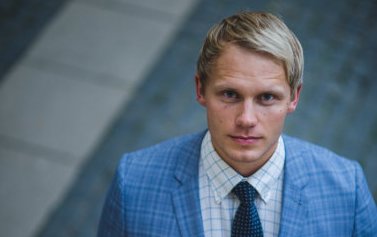 4 August, 2015
MRU Alumnus Rytis Valūnas Selected Company Lawyer of the Year
Law School
Community
Alumni
Mykolas Romeris University (MRU) Law graduate (Class of 2009) Rytis Valūnas is a recognized young lawyer who heads the Law unit at "Klaipėdos Nafta." He was recently selected "Lawyer of the Year" by the "Companies and Institutions Lawyers Association."
Valūnas, who graduated from MRU with a Master's Degree in International Law, is busy during his off-hours as well.
He participates in the World Economic Forum's network, "Global Shapers" activities. Oct. 1-4th, "Global Shapers" will host the "Shape Europe Vilnius 2015" event in Vilnius whose theme will be: "Global Citizens: Local Challenges." He said Vilnius beat other famous cities such as Oxford and Milan to host the event.
"We'll be able to show our guests that Vilnius is a good place to do business," Valūnas said. 
He said he often thinks that Lithuania could follow the good management practices applied successfully in Singapore, Switzerland and nearby Estonia.
Valūnas talked to the daily online news site, "15min" and said there is no time to rest on his laurels, after being selected "Lawyer of the Year."
It's likely that he was selected for the Award due to his work on the Klaipėda Liquefied Natural Gas (LNG) Terminal project.
"That was the result of more than several years of work. That is why the award is a nice evaluation of the work...It's a motivation to excel," he added.
Today's lawyers need not only to know the laws and legal acts, but also to know about a company's "inner workings" and the general context - from the business climate to politics and even know a bit about public relations, he noted.
Valūnas graduated with a MRU Bachelor's Degree in Law in 2007. He completed his Master's Degree in International Law at MRU in 2009.
The entire article in Lithuanian is here.