News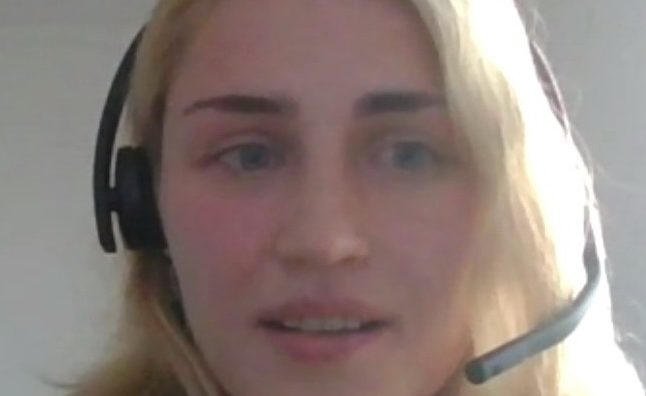 6 September, 2021
MRU Alumna at European Conference on Knowledge Management
Faculty of Public Governance and Business
Community
Alumni
Sept. 2nd-3rd, Mykolas Romeris University (MRU) alumna Alina Kolosova and her Master's thesis Supervisor Assoc. Prof. Inga Žilinskienė participated in the 22nd European Conference on Knowledge Management (ECKM 2021) held online from U.K.'s Coventry University.
Alumna Kolosova along with Assoc. Prof. Žilinskienė presented the research paper, "Managing KM in the Public Sector: the Case of the Public Procurement Process" in the section, "Knowledge Management in the Public Sector."
ECKM is the longest-running academic knowledge management conference in Europe. More than 2,000 academics ranging from Deans of Faculties and Schools to PhD candidates have attended previous conferences. Usually participants from more than 40 countries attend this Conference including scholars and academics from: Australia, Canada, Japan, Korea, South Africa, the U.S. and many other countries.
The research paper analyzed concrete aspects of a public entity, when the aim is to streamline public procurement processes by applying management methods. Public procurement is a strictly regulated process, whose management principles are directly transferred from European Union (EU) directives. One of the most important aims of the directive is to achieve the most efficient implementation of public procurement processes and the use of funds, which increases the relevancy of this topic. The research paper examines the application of LEAN and "Lean 6 Sigma" methodologies, which provide different advantages in a particular process. The paper's authors distinguish between different financial and non-financial criteria for the efficiency of the public procurement process taking into account that the data of the company in question was not structured during the research period. It was summarized and then conclusions were presented. The performed analysis allowed to distinguish both qualitative (probability of errors and variations) and quantitative (process duration and number of allocated working hours) to value the process of efficiency and evaluate specific benefits of efficiency measures performed in the company.
"There were more than 100 presenters at this Conference so I had a great opportunity to share my knowledge and present the research at an international event," noted Alina Kolosova. She said after choosing themes of interest, she realized it would be interesting to further explore the chosen topic.
More information about the Conference: http://www.academic-conferences.org/conferences/eckm/