News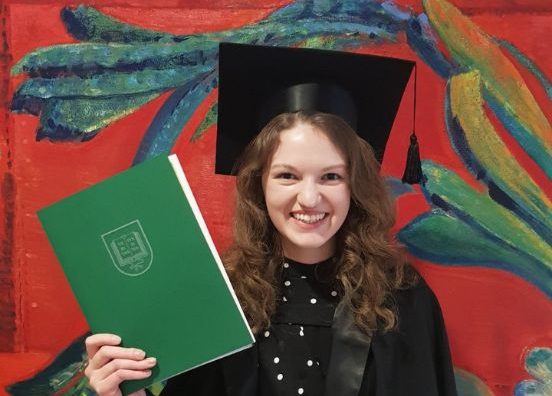 29 July, 2022
MRU Graduate: MRU Can Offer More Than Just an Academic Career
Community
MRUen
University
Faculty of Human and Social Studies
Studies
Mykolas Romeris University (MRU) graduate of the English for Specific Purposes and a Second Foreign Language (Korean) programme Avigėja Novikovienė  started off her career at the University upon graduating. 
"I was offered a postition as studies manager in the newly-established MRU Faculty of Human and Social Studies," she said. I immediately agreed because it appeared to be a stable job and I was also interested to find out how things work inside MRU - not only from the position of a student, she added. "I am satisfied after accepting this job offer. Although the work of a studies managger is challenging and dynamic, with a great team all is possible," Novikovienė said.
She said it helped beginning a career at the University that she was a recent MRU graduate. "If you know English and have the basic skills of administration and leadership, it is possible to work in various public and business sector firms," she said. Graduates may also be invited to join the ranks of international companies or to expand their careers abroad. Knowing a foreign language helps to break the ice and communication helps in any case after graduation, she added.
 The MRU graduate, studying in the language programme (with Korean language), said it is a great experience.
"I am very happy with studies at MRU. They taught me not only the languages, but also to have no fear speaking in public, to analyze material quickly and to create proper academic texts," she said. During my studies I met many fine individuals and as a result, my studies were a lot more interesting. One of the best things was the Erasmus+ experience and spending time in South Korea. "That was my dream," Novikovienė said.
She is considering further continuing her academic journey at MRU. "I know that many high-level professionals work here, therefore I don't want to lose the opportunity to learn more and gain more knowledge," she said.