News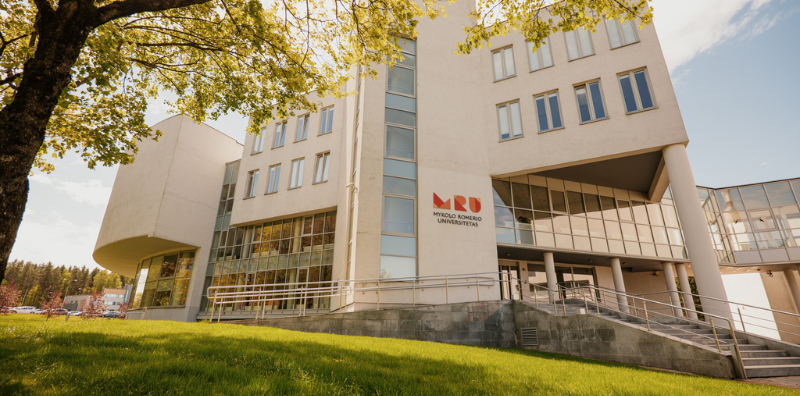 10 June, 2022
MRU Accepting Applications to Study in PhD Programmes
University
Faculty of Public Governance and Business
Faculty of Human and Social Studies
Studies
Community
Announcements
Mykolas Romeris University (MRU) offers doctoral studies in as many as 5 fields of social sciences. From June 10th, 2022, eligible students can apply to study in doctoral law studies. July 1st, students can apply to study in doctoral programmes in the fields of: Educology, Economics, Psychology and Management. Applications can be submitted by students who have a Master's Degree or equivalent higher education qualification and meeting other requirements set out in the Procedure for Admissions. MRU offers full-time (4 years) and part-time (6 years) doctoral studies. It is possible to apply for both state-funded and non-funded study places.
Doctoral studies are designed to train researchers who are able to independently carry out research and experimental development work, solve scientific problems and are able to work in an academic and non-academic environment.
A first year doctoral student, studying at a permanent state-funded study place, receives a scholarship of 19 BSI (874 Eur) per month. A 2nd and 3rd-year doctoral scholarship student receives a scholarship of 22 BSI (1012 Eur) per month.
 Important Dates
Applications to law doctoral studies can be submitted from June 10th, 2022 to June 30th, 2022 (the research project is presented separately until Aug. 22nd, 2022).
Applications to study in Educology PhD programmes can be submitted from July 1st, 2022 to Aug. 31st, 2022.
Applications to study in Economics and Management PhD progammes can be submitted from July 1st, 2022 until Aug. 30th, 2022.
Applications to study in Psychology PhD programmes can be submitted from July 1st, 2022 to Aug. 25th, 2022.
More Possibilities
MRU doctoral studies provide an opportunity not only to deepen knowledge in various fields of science, to prepare high-level publications, to undertake research internships, but also to actively participate in research and innovation projects. It is possible to obtain a double doctorate with foreign universities in some fields, to obtain a doctorate diploma with European Doctor (Doctor Europaeus) certificate and become a member of a high-level research team.
Doctoral studies include studies, research, preparation and defense of a doctoral dissertation. Those who have completed doctoral studies and defended a doctoral dissertation are awarded a doctoral degree.
In order to gain international experience, it is also possible to take advantage of the opportunities offered by the Erasmus + program - to go for part-time studies or internships to foreign universities, organizations and companies.
MRU doctoral studies are conducted in all four Faculties and 12 Institutes. About 20 doctoral dissertations are defended at the University every year. Currently, 176 doctoral students are studying at MRU, and foreign nationals (from 12 different countries) make up about 11.36 % of all doctoral students. In a 2021 survey, MRU doctoral students positively evaluated the University environment, mentoring and the wide opportunities to foster not only their ideas, but also grow as individuals.
More information about admissions to doctoral studies programmes and deadlines here.
For questions, write: phd@mruni.eu or call: (+370 5) 2714-469, (+370) 659 510 30.