News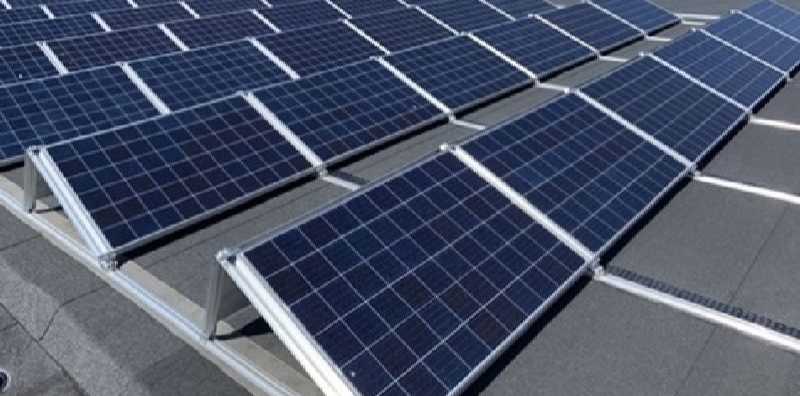 9 March, 2023
Moving Towards Sustainability – Solar Panels Installed on MRU Dorm Roofs
Community
MRUen
From March 6th, solar panels have been installed on the roof of Mykolas Romeris University's (MRU) Student House. Thus, MRU has become an electricity-producing consumer and on the road towards becoming a more "green university."
The solar power panels have been installed on the Student House buildings at Didlaukio St. 57 and Didlaukio St. 86. 
"This is a historical day for the University," said MRU Property Management Office (PMO) Head Jonas Pugačiauskas.
According to the Property Management Office officials, MRU in 2020 submitted an application of the Ministry of Environment's Environmental Project Management Agency (APVA).
The application was recognized as the winner. In December 2020 a subsidy agreement was signed, according to which APVA undertook to provide the University with a subsidy of 51,963.92 Eur.
Projects titled,  "Installation of Photovoltaic Solar Power Plant on the Roofs of Mykolas Romeris University Buildings" were prepared. Thereby the solar power panels were installed on the buildings.
MRU representatives signed a solar power contract with UAB "Elmitra", winner of the public tender.
The University, implementing the sustainable activity strategy approved by the Council and aiming to increase the share of energy from renewable sources in the total energy consumption, plans to implement another project in the near future.  Soon there will be an announcement for public procurement for the acquisition of a part of the 500 KW solar power park in the total sum of renewable energy sources.