News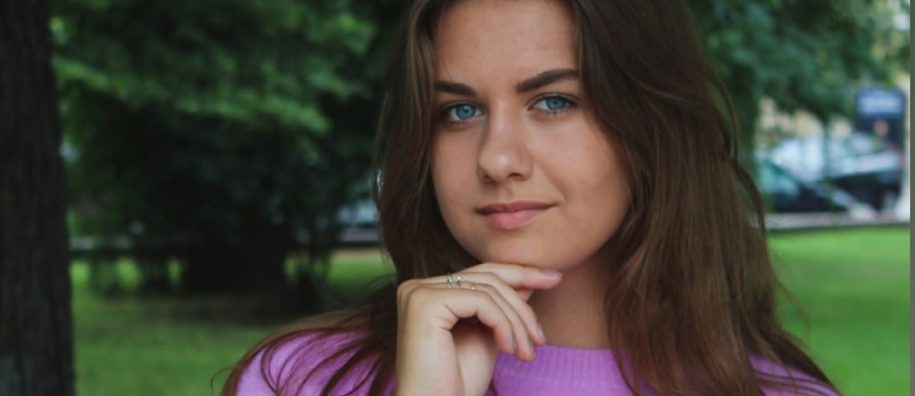 1 March, 2021
Miglė's Story: How Mentoring Can Steer Students to a Proper Career Path
Law School
Community
Alumni
After graduating with a Bachelor's Degree in Law from MRU's Law School at the beginning of 2021, Miglė Barzdaitė was able to choose her career path thanks to the Law School's mentoring programme. The mentors she met through the programme were instrumental in helping her choose the right career.
"Actually, with the help of mentors, I found which area I would like to choose," she said. A month after completing her undergraduate studies, she was hired to work at the State Child Right's Protection and Adoption Service. She became part of their team.
While studying at the Law and Customs Activity programme, Miglė tested herself by doing two internships: at the Special Investigation Service and in the Customs System. Further looking for answers, in her third year, Miglė joined the Mentoring Program of the MRU School of Law. She interacted with representatives of the Bar and the judiciary. According to Miglė, not only did the mentors help her improve with their practical knowledge, but they also played a significant role in helping her learn more about communication, writing cover letters, public speaking, and so on.
"We can gain much needed self-confidence from mentors, - professionals in their field and wonderful personalities," noted Miglė.
In her 4th- senior year, Miglė once again participated in the Mentoring Program. This time, after consulting with the Program Manager Juozas Valčiukas, she decided to test herself in the field of Child Rights Protection. The Ombudsman for the Protection of Child Rights Dr. Edita Žiobienė and Jaroslav Kozlovskis, Chief Specialist of the Child Rights Protection and Adoption Service, became her mentors. She said online distance meetings with mentors, and communication on child protection issues, provided her with answers to questions about her career.
"The legal framework for the protection of children's rights, the analysis of possible situations of violation of children's rights, the analysis of the whole chain of actions in response to and investigation of violations were part of my mentoring programme. This undoubtedly allowed me to get a feeling for this type of work," she said.
Today Miglė works at the State Child Right's Protection and Adoption Service. She wants to express her gratitude to mentors and to share her experience with other students: "Thank you to my mentors Dovilė Sagatienė, Marija Jurgelevič, Edita Žiobienė and of course, to Jaroslav Kozlovski for sharing their knowledge and professional experience. I would like to wish students to have more courage and consider the mentoring programme as an integral part of their studies. It is always better to try, than to do nothing. After all, without taking the first step, we will not complete the journey," she said.