News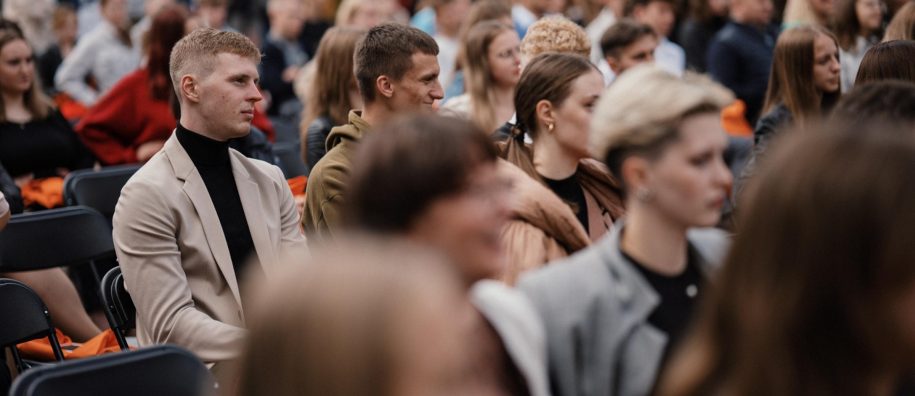 7 September, 2022
"Mercator by Citco" & "Telesoftas" Providing Scholarships for Talented Law Students
Law School
University
Events
MRUen
Mykolos Romeris University's (MRU) School of Law trains lawyers in various disciplines. The Law and Technology LL.M. studies programme is adapted to legal practitioners seeking to acquire the latest competences required by lawyers, which no Lithuanian university has provided to such an extent so far. These competencies will help understand how various technologies designed to provide legal services or facilitate legal processes operate and are regulated; to create and apply various increasingly widespread technological innovations in law and to compete in the global market.
This year, business partners of the LegalTech Center at the MRU Law School are offering for the first time an opportunity for Law and Technology LL.M. students of the Master's Degree study programme to receive a scholarship to cover the entire tuition fee. The first private scholarships for law students were awarded by the IT company "TeleSoftas" and the international company "Mercator by Citco". In addition, students are given the opportunity to implement practical legal projects and product development work together with the company. Students who win the scholarship will have an additional opportunity to improve their knowledge and skills at the MRU LegalTech Center.
The aim of the science and business partnership is to increase the integration of science, studies and business, and to achieve a closer contact between studies and practice. Together with partners, joint projects have been implemented for many years, study programs have been improved and developed, and internships have been organized in order to apply the knowledge in the field of business. "We are starting a new phase in which we aim to implement the study programme together with private sector partners, encouraging the most motivated students financially, as well as to create greater value of studies both for ourselves and the company, to develop legal technologies," said MRU School of Law Dean Prof. Dr. Lyra Jakulevičienė.
"TeleSoftas" founder Algirdas Stonys noted that cooperation in awarding a studies scholarship will encourage to choose the Law and Technology LL.M. studies and get to know better the technologies developed and applied in the organization. "We try to look more broadly and want to contribute to the partnership between science and business. I think that every socially responsible company should follow this example," said Stonys.
UAB "Mercator by Citco" CEO Christopher Charles Butler is happy that the relationship between the company and the University has been formalized. "Mercator by Citco has been an employer of law graduates for many years, with MRU graduates making up a significant portion of our workforce at all levels of the organization. By establishing the Mercator by Citco Scholarship, we want to help future lawyers grow and improve their knowledge and skills while still studying at MRU. We also hope to be able to give MRU graduates a clear view of the range of exciting career opportunities within our business and the business sector in general," said Christopher Charles Butler.
Together with its partners, the LegalTech Center helps the most talented students find activities they like and try their hand at various projects. "Law and Technology LL.M. students are successfully employed in partner companies and participate in joint projects. Such joint activities help students and partners' businesses to grow", said the head of the MRU LegalTech Center, Head of the Law and Technology study programme Prof. Dr. Paulius Pakutinskas.
The MRU LegalTech Center, established in 2018, is an internal division within the Mykolas Romeris School of Law. Its purpose is to bring together legal technology enthusiasts at the University and beyond and to focus on activities and studies that expand the possibilities of lawyers. Currently, the Center cooperates with innovative companies, including startups, and is looking for new partners in Lithuania and abroad.
More about the study programme: https://www.mruni.eu/study_program/teise-ir-technologijos-angl-legaltech-ll-m/