News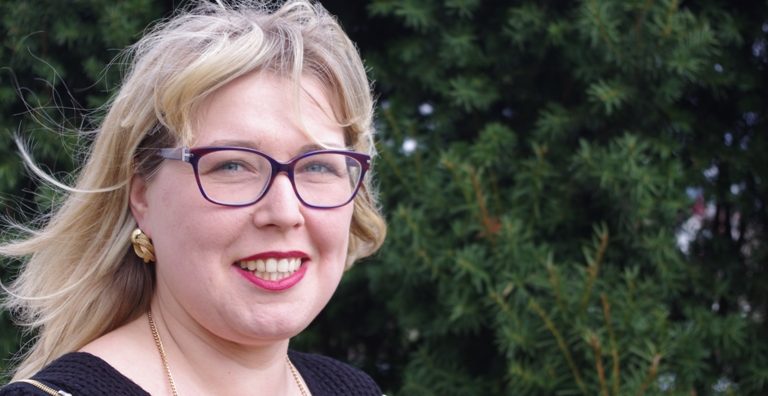 17 April, 2015
"Married" to Her Job, Erasmus Coordinator Marks 10th Anniversary at MRU
Community
Alumni
April 17th, 2015, Mykolas Romeris University (MRU) Erasmus coordinator Ieva Tondrykaitė will have front row seats at the International students' Erasmus Got Talent (EGT) Show.
"Married" to her job at MRU as she says, it wil be yet another day that she's working overtime. This time it's to watch MRU students act, sing and dance in the bi-annual Talent Show.
Although the EGT show is in the evening, she makes it a point to attend all Erasmus student events on campus, no matter what the time.
"I'm often working overtime or taking work home," said the 34-year-old who will celebrate her 10th work anniversary at MRU this June.
When she began working at MRU in 2005 there were 48 Erasmus students for the entire year. The number has now grown to 180 students this semester from about 20 countries.
"I'm the first person that students meet at MRU," she said.
Often she spends many hours in conversation, with newly-arrived students. Sometimes, she must console homesick students.
Ieva said she still receives postcards and messages from former Erasmus students who have now made their way in the world.
On a recent trip to Slovenia, MRU ex-Erasmus students showered her with gifts and gave her a tour of their country.
"I'm married to Romeris (University). My children are my Erasmus students and my Dream Team," she says speaking of the Erasmus Student Network (ESN) MRU Vilnius Team members.
"I couldn't do it without them," she says speaking of the Dream Team mentors, numbering about 50. They meet, greet and welcome International Erasmus Exchange students on campus
When not working, she's taking part in the activities of the Hot Air Balloon Club. She has been up about 20 times in Latvia, Lithuania and Poland.
Ieva also has an extensive collection of books and enjoys reading classics such as "War and Peace" and bestsellers. She is now engrossed in the novel, "Gone Girl," but has not yet seen the movie.
She collects photography albums from each country she visits with information about the country and its sights. Ieva has dozens of such books.