News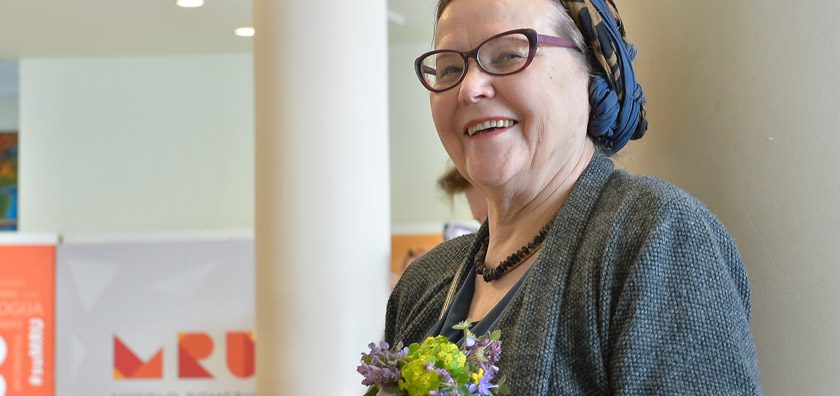 23 April, 2018
Lithuanian painter Gražina Vitartaitė Opened Exhibition
Community
April 18th, 2018, Lithuanian painter Gražina Vitartaitė opened her exhibition of paintings at Mykolas Romeris University (MRU).
The exhibition titled, "Tradition and Innovation" contains colourful nature scenes with the mystical merging with colour.
The art exhibition is on display in MRU's Rotunda Hall and the 2nd floor foyer corridor exhibition space.
Mykolas Romeris University Rector Assoc. Prof. Algirdas Monkevičius congratulated Vitartaitė at the opening.